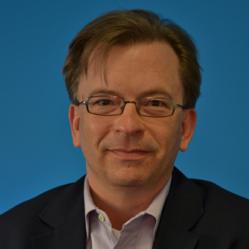 As long as there are search engines, there will always be a need for search engine optimization.
Cincinnati, OH (PRWEB) October 05, 2012
President of Cincinnati-based search engine optimization (SEO) consulting firm Purple Trout, LLC, Steve Phillips will deliver a breakout session presentation at the upcoming SummitUp conference in Dayton, Ohio.
SummitUp is a one-day social media confab taking place on Tuesday, October 16 from 7:30 A.M. to 4:30 P.M at Sinclair Community College in downtown Dayton.
Mr. Phillips will deliver his presentation, entitled "SEO Is Dead, Long Live SEO," at 10:30 A.M. and again at 11:15 A.M.
"As long as there are search engines, there will always be a need for search engine optimization," said Phillips. "However, SEO strategies and effective tactics have changed. Gone are many SEO elements that were useful a year ago. Now, businesses need to focus more on other areas to help improve rankings, traffic and conversions, etc."
As president of Purple Trout, LLC, Phillips helps B2B and B2C clients improve and implement SEO strategies to improve their search engine rankings for higher website traffic and better conversion rates. Phillips recently finished a book, "201 SEO Tips, Tactics & Helpful Advice," to be published later this fall. Phillips' book is based on his SEO blog, "Pimp My Keywords."
Attendees of SummitUp will receive a full day of social media training and networking opportunities, with six breakout sessions and three keynote speeches. Keynote speakers include Todd Henry, founder and CEO of creative productivity firm Accidental Creative and author of The Accidental Creative: How To Be Brilliant at a Moment's Notice; Rohit Bhargava, senior VP for global strategy and branding at Ogilvy and author of Personality Not Included and LIKEONOMICS (all full-day attendees of SummitUp will receive a copy of LIKEONOMICS); and Tim Schigel, chairman and founder of social media tools company ShareThis.
SummitUp is presented by team of Dayton business organizations, including AMA, AAF-Dayton, DCS, GDAA, IABC, MCAI WIBN, NMD, and PRSA.
To find more information about SummitUp and to register, visit http://www.summitup.org. The registration fee to attend the full-day event is $119 for members of any of the above-mentioned Dayton business organizations, and $159 for non-members.
For more information about Purple Trout, LLC, call (866) 837-7095 or visit http://www.purpletrout.com.