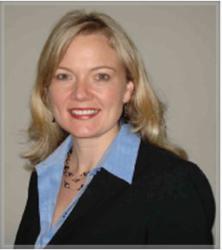 knowing that the fee for our service is fixed and will not change is a comfort to our client which we believe in and want to continue with
Colorado Springs, CO (PRWEB) October 04, 2012
Tax software has made tax preparation easier for taxpayers, and even easier for tax consultants and preparers. However the tax preparation industry still maintains a pay as you go format for each form generated within a tax return. The Watson CPA Group separates itself from other tax firms by offering a three tiered pricing program of $75, $150 or $225 for most tax returns.
The price points are straightforward- $75 for any taxpayer who has a small amount of tax forms such as a W2, 1099-INT, 1098-E, etc. $150 for any taxpayer who can itemize their deductions, or who has one activity such as a rental property, various stock sales, K-1 income, 1099-MISC income or a small business. $225 for any taxpayer who has multiple activities (rentals, K-1, 1099-MISC, small business), several stock transactions or who has foreign earned income exclusions.
Therefore most clients can quickly determine the preparation fee.
Jason Watson, Enrolled Agent and Partner, says, "Knowing that the fee for our service is fixed and will not change is a comfort to our client which we believe in and want to continue with."
A gaggle of other things like lasik, oil changes, pest control, even shoulder surgery are advertised as a flat fee. Additional fees might be added depending on the situation, yet the final price is very close and often times equal to the base price.
Watson continues, "being able to advertise our flat rate prices has set us apart from other tax consultation and preparation firms."
The Watson CPA Group is a progressive tax consultation and preparation firm embracing internet technology to interface with clients. Utilizing a secure Client Portal to exchange financial information, tax documents and tax returns saves valuable time and resources.
The Watson CPA Group has been preparing tax returns since 1997 from their offices in Colorado Springs and specializes in LLCs, small businesses, pilots and flight attendants, rental property owners and expatriate tax clients.
For more information visit http://www.watsoncpagroup.com.