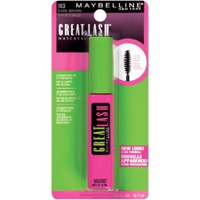 Atlanta, Georgia (PRWEB) October 04, 2012
10rate editor Lane Reid cut through all the choices out there for beauty products to come up with her top choices. According to the Best Mascara page at 10rate.com she selected her top choices based on the following criteria:
1. A smooth application of the mascara
2. Volume Building/Volume of Application
3. Price/Value
4. Time of Application
5. Waterproof or not
6. Hold once applied
7. Ease of Application
8. Not Flaking or Smudging once Applied
Lancome Defincials, Maybelline, and Chanel all had highly rated tablets according to the reviewers.
Editors also evaluated and selected the Best Fragrance based on the following:
1) Consumer popularity speaks volumes. They don't become best-sellers without a reason!
2) Industry recognition. A select few out of thousands receive awards and we definitely wanted to recognize those.
3) Accessibility is key as a fragrance needs to be tried on before purchasing so you can make sure it mixes well with your body chemistry.
4) Variety of day/night, or season.
5) Price can vary greatly and we wanted fragrances that varied from pricey to inexpensive.
6) Different scent categories are represented so consumers can see the variety there is to choose from.
7) The option to layer. Fragrances should have different products to choose from.
8) Trends. While some consumers are purchasing the "new" fragrances others prefer a classic.
According to reviewers Chanel, J'adore, and Clinique all figured prominently in the rankings.
10rate.com conducts reviews in various product and services categories and publishes "Expert Top 10 Lists for Everything in your life." The company's web site strives to "Make it Easy" to select from the hundreds of choices there are in the product and service market place. All products and services are thoroughly researched by the companies expert editors prior to receiving a rating on a 1-10 scale. In addition to product reviews the companies editors write guidelines, buying guides and articles on various topics surrounding each product or service category covered to help educate the consumer.