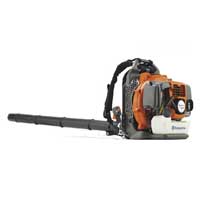 Atlanta, Georgia (PRWEB) October 05, 2012
Editors from 10rate evaluate and recommend products for the fall season from various categories and issue awards.
10rate editors Brittany Rowland and Brian Jones cut through all the choices out there for important products for the fall season to come up with their top choices. According to the Best Leaf Blowers page at 10rate.com they selected their top choices based on the following criteria:
1. Easy to start up
2. Powerful engine with high air speeds
3. Durable mulching blades
4. Convenient accessories like vacuum and mulching tools
5. Lightweight to hold by hand or including a strap or harness
6. Low noise and vibrations
6. Great range of mobility and a long battery life if it's a cordless blower
7. Low emissions if it's a gas blower
Toro, Hitachi, and Husqvarna all had highly rated tablets according to the reviewers.
Editors also evaluated and selected the Best Space Heaters based on the following:
1. Heating power
2. Electricity consumption
3. Adjustable thermostat
4. Safety features like auto shut-off and tip over shut-off
5. Dimensions and space usage
6. Portability
7. Included manufacturer warranty
According to reviewers Lifesmart, Vornado, and Lasko all figured prominently in the rankings.
10rate.com conducts reviews in various product and services categories and publishes "Expert Top 10 Lists for Everything in your life." The company's web site strives to "Make it Easy" to select from the hundreds of choices there are in the product and service market place. All products and services are thoroughly researched by the companies expert editors prior to receiving a rating on a 1-10 scale. In addition to product reviews the companies editors write guidelines, buying guides and articles on various topics surrounding each product or service category covered to help educate the consumer.