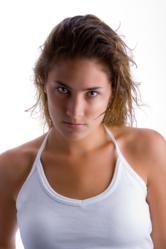 It's so important that the portfolio is professionally made.
London, UK (PRWEB UK) 4 October 2012
How to get a modelling portfolio made easy, with advice from the experts, UKMA.
A portfolio is essential for any model to promote themselves effectively in a very difficult economic climate, say the experts at UK Model Agencies. A model needs to do all they can to sell themselves, especially if they are freelance and haven't signed with a model agent as yet.
Helen Stark, fashion editor for UK Model Agencies explains, "It's so important that the portfolio is professionally made and looks the business. Holiday snaps or phone pictures simply won't do and a model needs to realise that, as with every type of self-employment, they need a set of tools before they can start their work. A modelling portfolio is a model's toolkit, and it's worth spending money and time to invest in a really good looking, professionally made portfolio."
As the UK's largest online model agency directory, the team at UK Model Agencies are in the hub of the modelling industry, attracting a record 25,000 new models and model agents to their site last month and the numbers keep on growing.
"The trick is to get lots of different shots in various different poses," advises Jim Dawson, Chief Press Officer for UK Model Agencies. Try out different poses, luscious looking outfits and use interesting backdrops to add atmosphere and character to your photographs, but also make you stand out from the rest. We have a huge section of model agencies, the largest selection in the country in one place online we are very proud to say, and we know from experience that a model needs to really have their own individuality." He goes on to explain," a great idea is to approach a modelling photographer and offer your services as a model free of charge. This might sound a bit ludicrous at first but let me explain. Modelling is all about networking and if a model can help out a photographer, their image will be used on the photographer's literature and sent out to potentially thousands of other businesses, model scouts and model agents.
Perhaps you may even get some freebies at the same time for your modelling portfolio."
According to UK Model Agencies, the first step is to do research and find expert modelling photographers the can be trusted. Look online or better still, use the modelling photographer who has been recommended by a modelling friend, or someone else with authority and experience within the industry.
Check out the new page, 'How to get a modelling portfolio' made, at http://www.ukmodelagencies.co.uk and revisit the site frequently to see new pages as they are added.