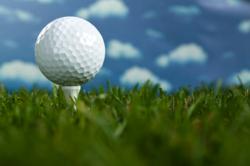 We need to take a leaf out of Monty's coaching manual and commit to getting our sales handicap down.
Wilmslow, Cheshire (PRWEB UK) 4 October 2012
Iconic golfer and former Ryder Cup Captain Colin Montgomerie once said he could take any high handicap golfer round a course and knock seven shots off their handicap just through better course management and club selection. Learning from the recent Ryder Cup success, the expert sales training team at Pareto explores the ways in which golfing practice can be applied to lowering the sales handicap of sales people in the business market. You can find your copy of the white paper here.
"In the sales arena we see too many people who keep hacking around for twenty years and don't improve: they just reinforce bad habits. We need to take a leaf out of Monty's coaching manual and commit to getting our sales handicap down," commented Steve Groves, Senior Training Consultant at Pareto.
"The question is, how do we do this? Well, first we need to stop seeing sales as some sort of black art that cannot be learned or developed, but a true profession with a body of knowledge, a great deal of structure, considerable technique and recognised disciplines. Only then can we develop a clear strategy for improvement."
Sales training experts at Pareto have devised their latest guide, 'Lower Your Sales Handicap', encouraging businesses to take a strategic approach to the development of not only sales team members but also their managers, in a bid to help drive forward sales success in a highly competitive market.
As in golf, where the professional will take apart their game in order to rebuild it correctly, sales training is initially about understanding where the weaknesses are before taking the necessary steps to put them right. For those dedicated to lowering their sales handicap, it is also vital to consistently address their game through on-going and progressive sales training. South African golfing maestro Gary Player once stated, "The more I practice, the luckier I get": in the sales arena, there is always more for progression, even for those at the top of their game.
From the importance of recognising and acknowledging your current sales handicap to embedding best practice and beyond: these recommendations explore the ways in which companies can realign their sales training strategy and create the very best sales teams in the business world.
After all, anyone who has played golf for years and suffered the frustration of getting the same high score, consoling themselves with that one peachy fairway shot on the 18th, will know the consequences of not making a change or deciding to do something about that immoveable handicap. The consolation for golfers is that a high handicap actually works in their favour when faced with stiff competition. However, for those playing against a low handicapper in sales, there is no such luxury. Therein lies the main difference between golf and business: and why sales people need to constantly chip away at reducing their handicap.
About Pareto Law:
Pareto Law is the UK's biggest and most successful sales enhancement company: the authority on sales, no less, since 1995. Pareto brings companies the 20% of the sales team that makes 80% of the difference.
The Pareto Effect can be experienced in many ways and it can have a remarkable, measurable effect on your business. Pareto delivers this effect through four key elements – Sales Recruitment, Sales Training, Executive Recruitment and Accolade Sales Transformation, the assessment and accreditation service that delivers sales excellence.
Pareto was voted 'Sales Recruitment Agency of the Year' at the National Sales Awards. The company is also a past winner of the Sunday Times Best Small Company to Work For award, and is accredited with the Investors in People standard.
In 2008 Pareto formed a partnership with the Randstad Group, the world's second largest resourcing and staffing organisation.