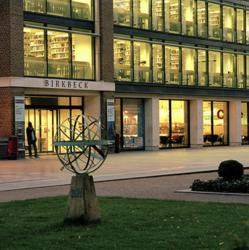 (PRWEB UK) 4 October 2012
Part-time undergraduate students gain skills that benefit businesses well before they graduate, but employers are less likely to pay increased tuition fees, which may restrict future participation - says a new report released today by the Higher Education Careers Services Unit (HECSU).
According to Futuretrack: Part-time Students, 69% of students said their part-time undergraduate course had improved their confidence at work. The same number claimed their job performance had improved, half said they were taking on more responsibilities and 66% reported that they had used what they had learned in their jobs.
These benefits have also been recognised by employers with 29% of students being awarded a pay increase, and 28% receiving a promotion. Other reported advantages of part-time study include improvements to personal development (81%) and self-confidence (70%) as well as greater levels of happiness (55%).
Tuition fees rose by 27% between 2007-8 and 2010-11 – far in excess of inflation at 4.4%. In 2010/11, average tuition fees were £1,467 a year and an additional £483 was spent on books, IT, travel etc. Both students and employers shared the costs of these fee increases, despite the recession. However, 27% of students reported their employer paying their full fees in 2007-8 and this fell to 21% for 2010-11.
Jane Artess, director of research at HECSU, commissioned the report. She said: "This study confirms the importance of part-time study and demonstrates its positive effects for employers and employees as well as the wider economy – felt even before students graduate. It also highlights that the implications for people providing careers guidance to students during this uncertainty could be dramatic.
"Part-time study is a very efficient way of raising and updating the skills of the existing workforce. It's essential that we continue to invest in developing employees to benefit the economy. Higher education policies need to support this rather than undermine it. The new availability of loans for part time students is to be welcomed."
On behalf of HECSU and the Department for Business, Innovation and Skills, Claire Callender, Professor of Higher Education Policy, at Birkbeck and the Institute of Education, both Colleges of the University of London, conducted the research with David Wilkinson, of the National Institute of Economic and Social Research.
Callender said: "Part-time students surveyed look to their employer to provide careers information, advice and guidance and are generally satisfied with their careers. But we are concerned that some employers will not be able to continue to fund part-time study in the future and that this might restrict opportunities, particularly for students who want to re-skill or update their skills."
Wilkinson added: "Part-time study contributes to quantifiable changes such as job moves, higher salaries, and promotion. It also leads to less tangible, qualitative changes to individuals' working lives, which are felt by both those who do, and do not, change employer or job."
###
Futuretrack: Part- time Students is a longitudinal study of the career development and progression of two cohorts of part-time higher education students. The study is being conducted by a team led by Professor Claire Callender of Birkbeck and the Institute of Education (both Colleges of the University of London), and is funded by the Higher Education Careers Services Unit (HECSU) and the Department for Business, Innovation and Skills (BIS). An important part of the study is the inclusion of the views of students' employers and the ways they support and reward high skills development.
This new report 'Futuretrack: Part-time Higher Education Students - The benefits of part-time higher education after three years of study' captures the views of 261 part-time higher education undergraduate students who were first surveyed in 2007/8 when they were in their first year of study and surveyed again in 2010/11.
Two other reports on graduates from part-time study will be published shortly. The first covers students who were first surveyed when they were in their final year of study in 2007/08 and who were surveyed a second time in 2010/11, once they had finished studying. The second reports upon the extent of employers' support of part-time study.
A separate project, Futuretrack, is tracking the career development of the 2006 cohort of applicants to full-time higher education courses. The final stage of the study launches in November 2012. You can follow us on Twitter @Futuretrack2006
Media enquiries and for a copy of the report:
Clare Schofield : PR Officer : 0161 277 5285 : c.schofield(at)prospects(dot)ac.uk
Sarah Kite : marketing manager : 0161 277 5327 : s.kite(at)prospects.ac(dot)uk
Notes to editors
For the first time in 2012/13 part-time students may apply for student loans. For more information : http://www.direct.gov.uk/en/EducationAndLearning/UniversityAndHigherEducation/StudentFinance/Typesoffinance/DG_171539
HECSU is a registered charity that supports the work of higher education careers services in the UK and Republic of Ireland and funds major research projects that benefit the higher education careers sector. Graduate Prospects is the commercial subsidiary of HECSU and has been bringing students, graduates and recruiters together for 40 years.