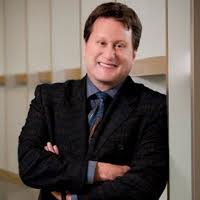 I see awards such as this as testaments to our whole firm's dedication to helping people.
(PRWEB) October 05, 2012
Rasansky Law Firm is proud to announce that founder and managing partner, Jeff Rasansky, has been selected to his 10th consecutive Texas Super Lawyers listing.
Mr. Rasansky and his legal team represent clients in a variety of practice areas including car accidents, medical malpractice, product liability, daycare abuse, birth injuries and wrongful death.
"I am honored to be selected as a Texas Super Lawyer," says Dallas car accident attorney Mr. Rasansky. "I see awards such as this as testaments to our whole firm's dedication to helping people. To be recognized 10 years in a row is humbling and a real affirmation to our approach to personal service and representation."
Super Lawyers conducts a rigorous,comprehensive selection process. It begins with peer nominations. Super Lawyers researchers then evaluate candidates on 12 indicators based on peer recognition and information from a variety of sources. Candidates are grouped by practice area and those with the highest point totals are asked to serve on a review panel. The final selection sees the candidates grouped by firm size and those with the highest point totals are selected to the Texas Super Lawyers list.
"I have such great respect for the legal profession and my fellow lawyers," says Rasansky. "To know they had such a big hand in the nomination and selection process is humbling."
Backed by Thomson Reuters since 2010, Super Lawyers released their 10th annual Texas Super Lawyers list recognizing excellence in the practice of law in a variety of media including print, digital and online.
"At the end of the day, what we do is about helping those who deserve justice," says Mr. Rasansky. "I would never have been recognized if it wasn't for the amazing clients we have had the privilege of representing. I could never thank them enough for trusting us during such a difficult time in their life."
About Rasansky Law Firm
Rasansky Law Firm is based in Dallas and has built a national reputation of excellence by providing quality representation and the highest level of personal service with an award winning team of personal injury attorneys. The law firm is also part of the exclusive 1-800ATTORNEY network.