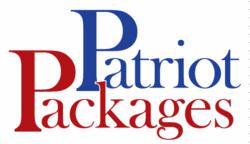 We think a care package from home is a pretty simple, yet powerful way to say thanks.
Nashville, TN (PRWEB) October 04, 2012
CCA, America's leader in partnership corrections, is proud to be a dedicated supporter of our active duty troops through its semi-annual Patriot Packages campaign.
This month, CCA employees across the country are holding collection drives to make good on the promise they're behind our men and women in uniform serving abroad.
"When you're a long way from home, one care package can make a world of difference," said Caryn Worthey, CCA Employee Relations Coordinator. "These people are part of our family, they are our loved ones, and to recognize their sacrifice is an honor."
Now in its third year, CCA's Patriot Packages seeks to reach out with care packages to employees, immediate family members of employees and entire military units.
At the company's more than 60 facilities nationwide, employees are donating snacks, toiletries, and other items frequently requested. And the goal now is to send enough to an employee or employee relative so that an entire unit can share.
"There are plenty of ways to support our troops," said Worthey. "We think a care package from home is a pretty simple, yet powerful way to say thanks."
Items for CCA Patriot Packages collected during the month of October will be shipped from each CCA facility in November. The hope is they will arrive on or near Veteran's Day.
About CCA Patriot Packages
Established in 2010, CCA Patriot Packages is a company-wide 'call to action' in which employees provide care packages for active duty employees and employee relative service members twice yearly.
About CCA
CCA is the nation's largest provider of partnership corrections to federal, state and local government, operating more than 60 facilities, including more than 40 company-owned facilities, with more than 90,000 beds, in 20 states and the District of Columbia. In addition to providing the residential services for inmates, CCA facilities offer rehabilitation and educational programs, including education, vocation, religious services, life skills and employment training and substance abuse treatment. For more information, visit: http://www.cca.com and http://www.ccacommunities.com.