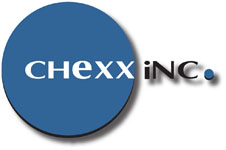 Our years of international banking experience allow us to offer payment solutions in challenging markets, including Brazil, Russia and India
Vancouver, BC (PRWEB) October 03, 2012
Chexx Inc., a company that specializes in sending high volumes of commission and incentive payments by check or EFT to beneficiaries around the world announced today that they can now facilitate electronic payments to beneficiary bank accounts in Mexico via electronic funds transfer. This enables Chexx Inc.'s online market research and affiliate management clients, along with reseller partners, to streamline their Mexican payments by sending EFTs directly to the bank accounts of payees in Mexico. The addition of Mexico rounds out the list of challenging markets that Chexx Inc. can access, a roster that also includes India, Russia and Brazil.
For companies that need to send a high volume of payments to Mexico without investing heavily in local infrastructure, Chexx Inc's local EFT services are a natural fit. Since sending payments across borders is one of most common challenges cited in international business, the number of companies that rely on Chexx Inc's worldwide network of local banking facilities continues to grow.
"The burgeoning middle class economy in Mexico offers tremendous opportunities in terms of growth. We're pleased to add it to the list of countries where we send fast, secure local electronic payment. Our years of international banking experience allow us to offer payment solutions in challenging markets, including Brazil, Russia and India," notes Peter Sampson, VP of Corporate Development for Chexx Inc.
Chexx Inc. understands that international payment can be a major hurdle for many companies doing cross border business. Their international expertise combined with granular knowledge of local payment culture in key markets means that clients never have to guess at the most appropriate method of payment. Chexx Inc. specializes in international check issuing and sending local electronic payments. "Our payment experts can advise on the best approach and payment method in specific markets – our solutions are designed to save clients the hassle, expense and embarrassment of trial and error," says Sampson.
How it works: Clients can fund an account with Chexx Inc. to send local electronic payments that are fast, affordable and familiar to payees in Mexico. Provided with the payee's official name on their bank account along with their 18 digit CLABE number ("CLABE" is an acronym for CLAve Bancaria Estandarizada, Spanish for Standardized Bank Code), Chexx Inc.'s robust payment systems engine will initiate payment. Funds will be available in the payee's account in two days. Each recipient's bank account information need only be provided once. A unique template number is assigned to each payment so that further local electronic payments may be sent to the same individual without storing sensitive bank account details. Electronic funds transfers are sent locally and do not incur the high fees associated with international wire transfers. They are fast, elegant and affordable for both sender and recipient no matter where they are based.