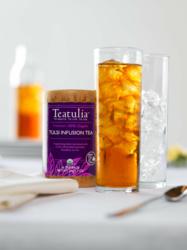 (PRWEB) October 09, 2012
Autumn brings the season of "starting again." Whether it's back to school, back to work or just back to a more organized and regular schedule, people tend to refresh their routines in the fall.
Reviving a workout regimen is one thing many will struggle with, especially coming off the lazy days of summer. While some may be inclined to reach for energy drinks and coffee to bring their fitness regimen back to life, studies have shown that energy alone is not really what the body needs, but that one's focus and concentration are actually what require a boost to provide optimal performance at the gym.
While energy drinks are packed with caffeine and taurine to stimulate the central nervous system, drinking tea before a workout provides the perfect blend of caffeine to boost energy levels and amino acid L-Theanine, which can enhance concentration and stamina.
Studies also suggest that L-Theanine stimulates alpha waves in the brain, which represent the alert state. This allows tea to help get into the zone for peak performance by providing the same amount of energy as caffeine alone, without the jittery-ness that can come with coffee or energy drinks.
Teatulia is a producer of artisanal organic teas and herbal infusions, harvested from their own 100% organic single garden located in Northern Bangladesh. With ten unique teas available, including Bengledeshi interpretations of traditional teas like Bengal Breakfast and Earl of Bengal, Teatulia offers a fresh, exotic selection of flavors that are the perfect pick-me-up to spice up any workout rut.
Teatulia's organic teas can be found in specialty and other retail stores across the United States. To learn more about the different varieties of tea and their potential health, fitness and beauty benefits, please visit Teatulia's website.
EDITOR'S NOTE: For more information about Teatulia, or to speak with Teatulia co-founder Linda Appel Lipsius, please contact Nancy Trent or Pamela Wadler at (212) 966-0024.