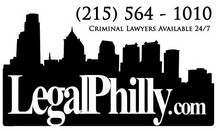 The firm really does go the extra mile for our clients in these types of cases...
(PRWEB) October 04, 2012
The lawyers at Legal Philly, Attorney Michael Kotik and Attorney Thomas Kenny, take a superior approach to personal injury claims in such a way that they have recently garnered another win in a personal injury tort claim resulting in a sizable sum for their client.
In one of the firm's more recent successes, Lawyer Thomas Kenny was able to settle a limited tort claim for close to $20,000. The firm has a very intense approach to their personal injury cases with extensive background research, since limited tort cases are extremely difficult to prove liability for settlement purposes.
"The firm really does go the extra mile for our clients in these types of cases," says Lawyer Michael Kotik. "We do our own geographic analysis, replicating the accident using various online tools (such as Google maps), and we hire private investigators to help build our clients' cases."
"To make it even more convenient for our clients, we make the effort to travel to our clients' homes, hospitals, etc. to discuss their cases and provide the utmost professionalism while working with them."
Legal Philly handles a vast array of personal injury cases, which includes motor vehicle accidents, slip and fall, workplace accidents, wrongful death, pedestrian accidents, drunk driving, product and premise liability.
About Legal Philly:
Legal Philly has lawyers available to help 24 hours a day, 7 days a week. For more information about criminal lawyer Philly services and other legal services, or to schedule a free consultation, call Legal Philly today at (215) 564-1010 or visit http://legalphilly.com.