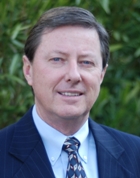 Our hats are off to JPB Automotive for this successful business acquisition.
Sacramento, CA (PRWEB) October 05, 2012
VR Sacramento, the Sacramento Business Broker, announced today the sale of the Midas Automotive Service Franchise located on Florin Road in South Sacramento. The acquirer, JPB Automotive Inc, is led by Jeff Beyer, its President and Chief Operating Officer. Mr. Beyer expressed his enthusiasm for the acquisition, citing the past financial performance of the store. "The Midas Store on Florin Road has done extremely well at this location, and with our new management team in place, we have very high expectations for the future".
The store opened in 1979, and was successfully operated for 22 years by Mr. Chuck Jacobs of Granite Bay, California. Commenting for this article, Mr. Jacobs said "The resurgence of the Florin Road retail corridor makes this Midas Automotive Service Franchise a real jewel. The store is in a great location to provide automotive services to a very large local community."
VR Sacramento, America's largest network of Business Brokers, represented both buyer and seller in the transaction. Michael Langford, President of VR Sacramento commented "As business brokers, we are pleased to have been involved in the sale of this great business to JPB Automotive. The level of experience and commitment of the buyer are sure perform to the highest standards of customer service. Our hats are off to JPB Automotive for this successful business acquisition."
VR Sacramento has established itself in a leading position among California business brokers by serving the needs of small to medium sized business owners. The company's leadership stems from the vision and experience of the firm's President, Michael Langford, who has over 35 years in brokerage and banking. VR's motto is "VR has sold more businesses in the world than ANYONE".
About VR Business Brokers: VRBB is the nation's largest network of business brokers, with over 80 offices world-wide. Each VR office is independently owned and operated. The company provides professional business sales, business valuations and advisory services. The company was the first in the US to standardize business brokerage practices and to professionalize the documentation and processes for the sale of small businesses.
For media inquiries please send an email to info(at)vrsacramento(dot)com
VR Sacramento
2740 Fulton Avenue, Suite 205
Sacramento, CA 98521
Phone: (916) 480-1200
Fax: (888) 714-8722