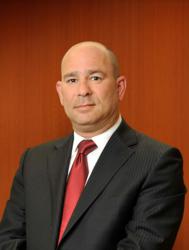 It's becoming harder and harder for the public to differentiate between a salesman and a Fiduciary, said Kaye.
(PRWEB) October 05, 2012
Steven W. Kaye, Founder and President of AEPG® Wealth Strategies, a comprehensive wealth management firm located in Warren, NJ attended and presented at the Leadership Forum, an exclusive round table discussion connected to the Business & Wealth Management Forum held September 13, 14 & 15 in Denver, Colorado.
Both the Leadership Forum and the Business & Wealth Management Forum (BWMF) were organized by Technology Tools for Today (T3) and Inside Information. The host of the three-day event, Bob Veres of Inside Information, requested that a handful of the most well-respected Industry leaders meet to discuss the most cutting edge concepts in Financial Planning.
Kaye led thought-provoking discussions on leading edge Best Practices for Financial Advisors, including the "Gamification" of financial education but introducing handheld games to better educate the public on core financial concepts. Kaye highlighted recent studies showing 53% of adults play handheld games.
Kaye discussed recent regulations in Australia and the United Kingdom banning commissions on selling Investment products and replacing with a Fiduciary model (Kaye's firm, AEPG ® Wealth Strategies, acts as a fiduciary for its clients). Kaye raised the possibility that similar laws may someday pass in the United States, and points to the Industry trending towards greater focus on client education and investment and away from traditional brokers and large Wire houses. "For clients, it is becoming harder and harder for the public to differentiate between a salesman and a Fiduciary," said Kaye.
Kaye noted some of the concerns that many advisors have. "Advisors are afraid that the Government isn't addressing the problems with Medicare, Medicaid and Social Security," Kaye explained. "Many advisors see the recent discussions only treating the symptoms and kicking the can farther down the road." For advisors and clients looking for additional protection, Kaye highlighted new forms of portfolio insurance that allow for future income streams in retirement.
Kaye participated with other industry leaders such as Joel Bruckenstein, an internationally acclaimed expert on applied technology as it relates to the financial service industry and Harold Evansky, president of Evansky & Katz, one of the most prestigious fee-only financial planning firms in the country.
Among those also in attendance was Mark Tibergin CEO of Pershing Advisor Solutions LLC, Tim Kochis, recently retired CEO of Aspiriant, and David Drucker, Bruckenstein's partner in Technology Tools for Today (T3).
Mr. Kaye later addressed the broader Forum on the subject of Middle Office Outsourcing, and how advisors can use new 3rd party platforms to better manage client investment portfolios to reduce costs and errors while increasing research and business development. A panel discussion session was set up for advisors with questions for Kaye and fellow panelists on how these strategies have been incorporated into their own practices. "AEPG was an early adopter in outsourcing some of the trading functions," said Kaye, "and it has allowed our Investment team to focus on research and improving our platform."
About Inside Information: Inside Information is a master study group whose members are the leading practitioners in the financial planning profession. Led by highly-respected financial planner Bob Veres, Inside Information produces leading edge commentary and analysis on Industry trends and Best Practices. For more information go to http://www.insideinformation.com
About AEPG ® Wealth Strategies: For more than 30 years, the clients of AEPG Wealth Strategies have benefitted from our personalized, comprehensive wealth management and financial advisory services. Our services to individuals and families, business owners and corporations include: 401(k) and Retirement Plan Solutions, Financial Planning, Investment Management, Individual Insurance, and Group Insurance. For more information go to http://www.aepg.com