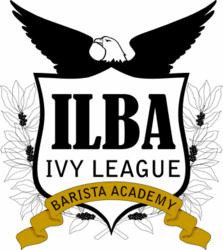 According to the SBA "Small businesses drive the U.S. Economy by providing jobs for over half of the nation's private workforce."
San Diego, CA (PRWEB) October 03, 2012
It appears that he is not the only one listening closely for discussions on the issues affecting small businesses. According to USA Today, "small business owners are split in their support: 47 percent to 47 percent with the rest undecided". After the debate is over tonight, ILBA Coffee School owner hopes to be able to determine how his business is going to be affected by either outcome in the election.
While knowing each candidate has his own individual take on improving the economy for small business owners, ILBA Coffee School has only one; guide other business owners to success in opening, managing, and then excelling in the coffee industry. Langdon and the other trainers at ILBA Coffee School have been guiding their students to success in the most actively traded commodity, making sure no other coffee school can match what they do.
Their expertise lies in their diverse knowledge of the coffee industry. This includes but is not limited to, cafe design and build-out, supplies and products, barista training and managing, and successfully running and maintaining a coffee business. With over 50 years of combined experience, their perspective will cultivate each of their barista students into a discerning, well balanced coffee professional that's a step ahead of the rest. All of their highly practical coffee classes are conducted at their 10,000 square foot facility in San Diego, California, where students are trained on the very same equipment they'll have in their own café.
Students will leave their facility equipped to take on every aspect of a growing and ever-changing industry. Learning from the trainers past mistakes will allow the students to make all of the right moves, the first time. When they leave ILBA Coffee School, they will have the knowledge of how to open a coffee business, the confidence in managing and obtaining the skills and connections to successfully running their own coffee business. Individuals worldwide are making their entrepreneurial dreams come true by signing up for barista training at ILBA Coffee School. Sign up today. ILBA Coffee School runs classes monthly and limits 10 students per class.