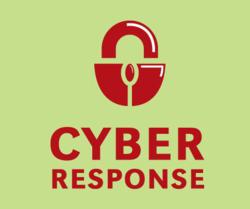 We have customized a cyber security policy to provide broad coverage with limits options to protect any size firm in case it suffers a privacy breach.
Missoula, MT (PRWEB) October 04, 2012
Cyber security breaches are on the rise. Symantec Corp. released its Internet Security Threat Report, Volume 17, in April and noted that in 2011 the number of malicious cyber-attacks continued to skyrocket by 81 percent, highlighting that advanced targeted attacks are spreading to organizations of all sizes. To shed light on this growing concern, the NCSAM public awareness campaign has been working toward growing its network of champions.
ALPS Corporation, a leading provider of Lawyers' Professional Liability Insurance, announced today that it has volunteered to be a NCSAM champion as part of its ongoing commitment to risk management and education for the legal community.
Concurrent with its participation with National Cyber Security Awareness Month, ALPS recently introduced cyber liability insurance coverage for its policyholders. ALPS Cyber Response is designed specifically for attorneys and law firms, offering a single-stop, real time breach response solution.
As a result of cyber crime, firms have had money stolen from client trust accounts, client confidences lost, and/or have found that personal information such as social security numbers and credit card numbers of employees and clients are now in the possession of someone else. The information a law firm maintains is the most valuable asset it has. Whether on a computer or in the Cloud, digital client data and case files are at risk of a cyber security breach. ALPS Cyber Response is a separate policy that not only covers claims associated with a breach, but also covers privacy breach response services to mitigate the situation.
"ALPS identified cyber crime some time ago as a new and emerging risk to law professionals," said Robert W. Minto, CEO and Executive Chair of ALPS Corporation. "We also heard the concerns of our insured attorneys. As a result, we have customized a cyber security policy to provide broad coverage with limits options to protect any size firm in case it suffers a privacy breach."
With law firm risk management at the core of the ALPS business model, launching a new cyber security product while supporting National Cyber Security Awareness Month was a natural fit for ALPS Client Services Director, Matt Lubaroff. "We're extremely excited to be able to participate in this annual cyber security awareness building campaign. We want the legal community to understand that protecting data is increasingly becoming a matter of business safety and client and case confidentiality," said Lubaroff. "Our goal is to help create a safer and more secure online environment for lawyers and their clients."
NCSAM was created in October 2001 to encourage businesses and individuals to protect their computers and data. The premise of NCSAM is "Stop. Think. Connect." to encourage Internet users to stop and take the time to learn about risks, think about the paths of their online actions, and connect only with the confidence that the right steps have been taken to safeguard against dangers.
NCSAM recommends:

Keeping a Clean Machine and making sure your devices are malware-free and have updated software, web browsers and operating systems.
Owning Your Online Presence by setting security and privacy settings on websites to your comfort level for information sharing.
When in Doubt, Throw Out Suspicious Links in emails, advertisements, social media posts and other communications.
Being a Good Digital Citizen and posting only about others as you would have them post about you.
Minto states, "We can no longer assume that just because someone practices in a small firm or in a rural community that they won't or can't fall victim to a cyber-attack. With the hacking of law firm data on the rise, risk management takes on an expanded and more important role. That is why we are pleased to offer Cyber Response to the legal community and support National Cyber Security Awareness Month."
For almost 25 years, Attorneys Liability Protection Society (ALPS) has anticipated emerging coverage needs of attorneys nationwide through its primary Lawyers' Professional Liability Insurance policy. For more information about ALPS, visit http://www.alpsnet.com.
National Cyber Security Awareness Month is a coordinated national effort focusing on the need for improved online safety and security for all Americans. NCSAM champions recognize that individuals, organizations, business and government all share the responsibility to secure their part of cyber space and the networks they use. For more information, visit: http://www.staysafeonline.org.