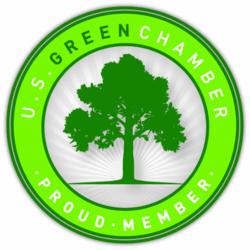 San Diego, CA (PRWEB) October 04, 2012
The U.S. Green Chamber of Commerce has announced it will host its first business trip to China this April in an effort to foster collaboration and discussion between American and Chinese businesses on the state of renewable energy, the manufacturing sector and environmental practices.
A delegation of over 100 businessmen and women from across the country will tour three major Chinese cities as ambassadors of the United States' environmentally conscious and sustainable business movement. While there, the Chamber will seek to establish vital partnerships, expand business opportunities and build social relations within the renewable energy sector. Members and non-members alike are invited to experience the Chinese culture and participate in this monumental trip.
"China is the world's second largest economy and the leader in greenhouse gas emissions. Yet as the world's largest manufacturer of wind turbines and solar panels, they are also on pace to become the leader in renewable energy investment, manufacturing and sustainability solutions," said David Steel, CEO of the U.S. Green Chamber of Commerce. "Today, a business's ability to succeed is largely dependent on its ability thrive in the world economy. We have to come together on environmental practices and create sustainable partnerships to ensure the viability of renewable energy."
To offset the carbon cost of the trip to China, the U.S. Green Chamber of Commerce is partnering with Nature & Culture International to purchase carbon credits and donate to projects that reduce greenhouse gas emissions.
The nine-day, seven-night China trip runs from April 6-15, 2013 at a cost of $2,195 per person for Chamber members, $100 additional for non-members. It includes a charter bus to and from LAX International Airport and JFK International Airport, round-trip air to China, airport tax and air transfers, 4 and 5 star hotel accommodations, hotel taxes, three daily meals, deluxe bus tours, English speaking tour guides and admission tickets to tourist spots.
The trip's itinerary will include visits to Beijing, Tian An Men Square, the Temple of Heaven, the Palace Museum, Forbidden City, the Summer Palace, Kunming Lake, Longevity Hill, Seventeen-Arch Bridge, Marble Boat, The Great Wall and Ming Tombs. After a flight to Shanghai and bus trip to Suzhou, the tour continues to the Lingering Garden, Tiger Hill, Hanshan Temple, the National Embroidery Institute, a boat cruise on West Lake, YuGarden, and a business visit to the Pudong economic development zone.
There will be an orientation meeting for the upcoming trip to China at 6:00 p.m. on Thursday, October 18, 2012 at the Procopio Attorneys Office, 12544 High Bluff Drive, Del Mar, CA 92130. For those who can't attend the informational meeting, please contact David Steel at (858) 222-2320 or email him at david@usgreenchamber.com.
About the U.S. Green Chamber:
The U.S. Green Chamber is a nonprofit organization that empowers businesses to grow through environmentally friendly, sustainable practices that positively impact our economy and ecology. It helps both established and emerging companies improve operational efficiencies, tap into unexplored markets and explore new opportunities in the green sector. By providing visibility, advocacy, networking opportunities and educational tools, the U.S. Green Chamber brings businesses, government, nonprofits and individuals together to strengthen their success and work towards environmental sustainability and economic prosperity. For more information visit http://www.usgreenchamber.com.