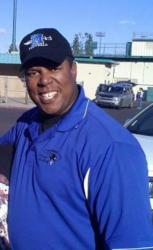 guardNOW's model and business standards coupled with my expertise in safety and crime prevention make it the perfect fit!
Modesto, CA (PRWEB) October 04, 2012
guardNOW's first franchise in California is now open and providing services to Modesto, Stockton, and all of the surrounding areas. With over 13 years of law enforcement and military experience, franchise owner Joe Luke offers a level of expertise and experience unparallel to others in the industry. His company, guardNOW, specializes in providing security guard services ranging from weddings and special event security to neighborhood watches and safety enforcement for nontraditional needs like evictions, employee terminations, executive escorts, alarm response and more. One of the unique characteristics about his business is that his team can be at an event or location in under two hours, perfect for those with unexpected or last-minute needs.
"I have always had an entrepreneurial spirit and enjoy giving back to the community," explains Luke. "guardNOW's model and business standards coupled with my expertise in safety and crime prevention make it the perfect fit."
Before introducing guardNOW's security guard services to the Central Valley, Luke spent over 13 years in law enforcement. He has logged more than 1400 hours of law enforcement training and attended three different law enforcement academies and investigative schools; USAF law Enforcement Academy, Military Police Investigator School, and Federal Law Enforcement Training Center-Police Academy. His expertise is derived from his B.S. in Criminal Justice Administration from Park University and his extensive experience including four years military service for the United States Air Force, two years service for the Pentagon Police Department and eight years with the Department of Homeland Security as a Federal Police Officer. He has held positions including patrolman, investigator, tactical team member, accident investigator, emergency response team and field training officer. He is trained in firearms, tactical training, incident management, criminal investigations and a variety of other law enforcement and security services that are essential to running a successful Stockton security guard business.
"Luke's vast range of experience in law enforcement and his passion for entrepreneurism make him the perfect person to start a guardNOW company in the Central Valley," said Zabi Kator, guardNOW founder.
As an active member of the Modesto and Stockton communities Luke strives to give back any way he can. He has been a football coach at Modesto Junior College for 5 years and is involved in other community related activities where he helps and works with youth. He is a member of the Omega Psi Phi Fraternity Inc, and was formerly a drill sergeant at the Stanislaus Military Academy, helping at risk youth learn discipline and pursue their true potential. Helping others is a true passion and his new business, guardNOW, will provide a unique avenue for him to give back and provide beneficial services to others.
For more information about Joe Luke, guardNOW or its services, please contact Sarah Strid at 559.696.1969 or sarah(at)guardnow(dot)com.
About guardNOW
guardNOW is a security guard franchise founded by Zabi Kator in 2010 that specializes in providing unique security services anywhere and anytime. Its franchisees have extensive law enforcement and security experience providing them with the skills, knowledge and experience to provide the best service possible. If you have a background in security and are interested in starting a new venture contact 877guardNOW or visit http://www.guardnow.com.