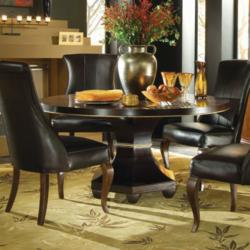 American Drew and lea Collection
Los Angeles, CA (PRWEB) October 05, 2012
DA Stores announced in early October its new partnership with one of the country's most well respected and trusted furniture brands, American Drew. Since 1927, this leading manufacturer of beautiful bedroom furnishings has found its way into homes around the nation. "We are proud to be partnered with such a visible name in the American furniture sector," said a company spokesperson, "The price points are affordable, and of course, as so many are aware, the quality is absolutely remarkable. We look forward to growing this partnership."
It's all about the versatility that defines American Drew and a few of its most well-known collections include the 18th Century inspired Cherry Grove, the classic Bob Mackie Home Collection, which continues to drive sales and, of course, the Jessica McClintock Romance Collection. Each has its own flair and sense of style and is designed with a specific consumer set in mind. "These are the collections that have stood the test of time," said the spokesperson.
Each collection reflects that commitment that's been part of the American Drew family since its founding all those years ago. Beautiful wood bed designs that bode well in a more traditional room or that blend effortlessly with a more modern touch, spectacular platform bed offerings that are indicative of what modern furniture is truly about and, of course, a beautiful selection of upholstered bed frames that make home furnishings so stylish.
With a home base in North Carolina, and with DA Store located on the left coast, there's a great balance than can only enhance every consumer's experience with a sense that they're always shopping local.