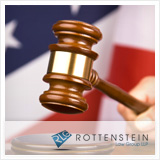 (PRWEB) October 04, 2012
The U.S. Judicial Panel on Multidistrict Litigation (JPML) this week moved to the U.S. District Court for the Northern District of Indiana 65 pending cases over personal injuries allegedly caused by Biomet's M2A Magnum metal-on-metal hip implants, according to the Oct. 3, 2012, edition of MassDevice. The consolidation results in a new multidistrict litigation: MDL No. 2391.
According to MassDevice, the JPML consolidated the cases over objections from Biomet, whose lawyers argued that the trials should be relocated to New York or New Jersey, contending in court documents that "individualized, plaintiff-specific issues will predominate among the actions." MassDevice further reports that the defendant's court documents also argued that the cases are inappropriate for centralization because: (1) the M2A Magnum hip implant hasn't been recalled; (2) several other cases alleging injuries stemming from that device have already been resolved; and (3) the M2A device "has been comparatively less problematic than similar hip implant products of its competitors."
As the representative of claimants allegedly injured by several brands of metal-on-metal hip implants, the Rottenstein Law Group supports the JPML's consolidation of cases over injuries allegedly caused by hip implants to the extent that such consolidations simplify case management, expedite discovery, and ensure the presiding judge has a long-term understanding of the facts at hand.
More information about hip implant lawsuits is available at the Rottenstein Law Group's main web site, located at http://www.rotlaw.com/hip-replacement-lawsuits/. That page contains vital information about the dangers of hip replacement systems, along with easy-to-use social media features that allow for easy sharing on sites like Facebook and Twitter. (Attorney advertising. Prior results do not guarantee a similar outcome.)
About the Rottenstein Law Group
The Rottenstein Law Group is a New York-based law firm that represents clients in mass tort actions. The firm was founded by Rochelle Rottenstein, a lawyer with over two decades of experience in compassionate representation of clients in consumer product injury, mass tort, and class action lawsuits. For more information, please visit the firm's web site, or call (888) 9-ROT-LAW.
Contact:
The Rottenstein Law Group, LLP
Rochelle Rottenstein, Esq.
321 W 44th St # 804
New York NY 10036
(212) 933-9500 (office phone)
(212) 933-9980 (facsimile)
rochelle(at)rotlaw(dot)com
http://www.rotlaw.com