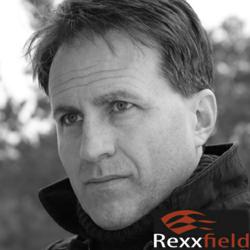 Crucial electronic evidence required for a successful libel suit is by definition "Perishable"
(PRWEB) October 04, 2012
Sacramento, California: Understanding the requirement for evidence of offending web pages Rexxfield helps clients obtain verified copies of the same (preserving perishable evidence). Admittedly, Internet Service Providers (ISPs) often delete important log files within weeks or months of creation. Thus, it becomes important to obtain verified copies of the offending web pages before they are deleted. The verified copies are obtained by following the Federal Rules of Evidence 1001(3) which establishes that any printout shown to reflect the data accurately is "original".
Michael Roberts at Rexxfield caters the requirement for preservation of I.P. Logs e.g. website or email provider requested by law firms or law enforcement agencies worldwide. Evidently, Internet Protocol Address ("I.P") log files are perishable evidence. Most of ISPs retain the files for not more than six months and in such a situation it becomes pertinent to get the same from the provider. A request is send to ISP for preservation of originating I.P. Logs, which are to be used as evidence in a court of law.
Thus, the victims who have been assaulted by libelous online content should promptly request preservation of evidence for libel. A certified copy of those libelous web pages will suffice if the above-mentioned federal rules of evidence are followed. However, in order to make the copies admissible in the court of law, the copies must be presented along with a witness to swear that the printout accurately reflects what is on the web site. Rexxfield founder Michael Roberts who himself has been a victim of cyber bullying and libelous activities by antagonists is committed to help law firms and law enforcement agencies catch the culprits.
Law Firms that are dealing in internet libel, cyber-bullying, copyright and other web related cases may hire the services from Rexxfield where its founder Michael Roberts provides initial consultation without any fees. Though, it is not a law firm, it provides much needed litigation support, investigations, digital forensics and electronic discovery consultation, etc. amongst others to law firms and law enforcement agencies.
Michael Roberts at Rexxfield also provides consultation services wherein law firms and law enforcement agencies can request for investigative and forensic analysis to strengthen the case. The service can also be utilized to circumvent problems associated with discovery delays. Cases of cyber crime linger on when evidence are not submitted well within a stipulated time period. Assisting law firms and enforcement agencies, Rexxfield founder Michael Roberts advocates the use of forensic and investigative techniques to obtain antagonist's originating I.P address. It reduces the requirement for I.P. Log files which is a time consuming procedure.
About Rexxfield:
Rexxfield's mission is to reorganize the world's universally accessible data into fair, balanced and accurate information. Rexxfield embraces and encourages the global application of freedom of speech while protecting and restoring the innocent victims of the abuse thereof, specifically those who have been injured through deceptive, false and defamatory assertions in the form of slander and libel. Rexxfield provides advocacy and restorative services without taking advantage of the desperation and emotional exhaustion that often comes with victimization.
For more information visit http://www.rexxfield.com