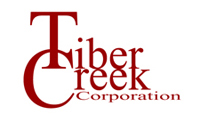 Beverly Hills, CA (PRWEB) October 03, 2012
The Tiber Creek Corporation - A provider of services and information surrounding the going process, is pleased to announce their brand new going public podcast series. This podcast will help break down the process involved in becoming a publicly traded company. The goal is to provide business owners with an easy understanding of the steps involved when going public. To listen to the first episode titled 'REVERSE MERGERS PODCAST' please click here.
Acting as host of the podcast is the president of Tiber Creek Corporation, Mr. James Cassidy. James Cassidy is a long standing securities attorney with many years experience to his credit. Well versed in the areas of securities law, Cassidy has assisted many companies become publicly traded within the USA stock markets such as the NASDAQ, AMEX, Over-The-Counter Bulletin, and Pink Sheets Trading boards.
The first episode titled "REVERSE MERGERS PODCAST" is now available for live streaming and direct download. The topics discussed within this episode include the benefits of going public, what are the benefits of being a public company, how to raise capital, and also brief Q&A session with audience members.
The Tiber Creek Corporation are consultants that help companies go public. If people want to know how do companies go public this podcast would be something they would want to listen too. They specialize in assisting small time startups as well as private companies with becoming publicly traded entities within the capital markets of the United States. In addition, they offer free informative reports pertaining to the going public process. For additional questions or information please contact the Tiber Creek Corporation using the information below.
Tiber Creek Corporation
9454 Wilshire Blvd.
Beverly Hills, CA 90212
Tel: 310 888 1870
www(dot)tcc5(dot)com