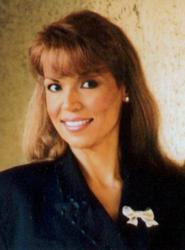 "When you help woman and children you help the whole community," Marti Avila
San Diego, CA (PRWEB) October 04, 2012
Marti Avila, children's book publisher and owner of Alpine Publishing, is pleased to announce that in recognition of National Women's Small Business Month she will be offering discounts to readers on all of her children's books throughout the month of October at her http://www.laughingday.com website.
"I wanted to do something special for my readers and the teachers out there to show my appreciation of their support of my business," said Avila. "As a woman small business owner, I'm passionate about helping women and children and want to give back by providing quality books in both English and Spanish, especially bilingual children's books."
Being of Mexican and Cuban descent, Avila understands the importance of providing and having access to exceptional books, including Alpine's bilingual children's books. She has worked hard to build her publishing company into what it is today and is very involved in creating a positive environment for children growing up.
She currently serves on the board of directors for the Childhelp Southern California Auxiliary, one of the oldest and largest non-profit organizations that helps fight against child abuse in the U.S. and other countries. She was awarded Childhelp's prestigious "For the Love of a Child" Award for her contributions and selfless volunteering acts in 2005.
With October labeled as National Women's Small Business Month, Avila wants to share her passion as a woman business owner with her readers and teachers by offering a discount code to purchase her children's books at a discounted rate.
Readers and teachers alike can e-mail Marti at info (at) alpinepublishing (dot) com to receive the discount code. Teachers will receive a 40% discount and the public will receive a 20% discount. The promotion will be valid though October 31st, 2012.
Alpine Publishing and Dr. Hope would like to remind you about it's ongoing "Act of Kindness Contest" where teachers, PTA organizers, church groups, scout groups, actually any group at all that has school age children can get FREE books for their entire classroom/group just for performing an act of kindness in their community.
About Alpine Publishing:
Alpine Publishing is a publisher of children's books, as well as health and lifestyle books and CD's. Located in Fallbrook, CA, their goal is to provide quality books that promote a healthy and happy body, mind and spirit. Marti Avila has been working with Alpine Publishing since 1995 as a partner, then bought the business in February of 2008. Since then, she's made it a point to publish books that teach children valuable lessons and give them a head start in life.