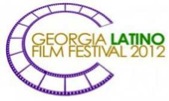 As a community we must cultivate, develop and show case Latino independent film talent from around the country, in order to stimulate the growth of Latino storytellers, actors and executives," said Jose Marquez Co-founder of the GaLFF
(PRWEB) October 03, 2012
ATLANTA-2012 Georgia Latino Film Festival to be held during National Hispanic Heritage Month Thursday, October 4th (Opening Reception) and Friday October 5, 2012 8:00 am (Film Screening and Workshops) at the Georgia Public Broadcasting, 260 14th Street NW Atlanta, Ga. 30318. The 1st annual Georgia Latino Film Festival (GALFF), was announced today by Jose Marquez-Leon President and CEO of OVNLatino and Lance Robertson CEO Robertson Media Group co-Founders of the Festival. The highly acclaimed event supporting the independent Latino filmmaking community is a first for the Georgia Community
"Latinos continue to over index across the board, and according to the Motion Picture Arts Academy, Latinos go to the Movies 5 times more than average. As a community we must cultivate, develop and show case Latino independent film talent from around the country, in order to stimulate the growth of Latino storytellers, actors and executives." said Jose Marquez CEO of OVNLatino and Co-founder of the Georgia Latino Film Festival.
The Georgia Latino Film Festival will celebrate the contributions of Latino filmmakers in front and behind the camera. Also providing and up close and personal panel discussions with Directors, Producers,& Actors plus workshops on Distribution, Product Placement to Casting targeting the newest and largest consumer in the America.
"Georgia TV & Film Industry is quickly becoming the second home for most of Hollywood's motion pictures decision makers. As we strive toward making the Georgia Latino Film Festival one of the premier industry events, we determined that Atlanta is the central location in the southeast for an event like this. We see no better place than Georgia to encourage greater participation, help us attract a multi-cultural audience, provide state-of-the-art facilities, and build stronger alliances with Hollywood film studios," Robertson said. With the mission of redefining, discovering and honoring artistic excellence in Latino Independent cinema, GALFF will provide an unprecedented platform for Latino filmmakers and will attract an annual attendance of more than 500 people.
The Georgia Latino Film Festival includes film showcase, workshops, and panel discussions. Invited participants included Eric Martinez, Gina Rodriguez, Roger Bobb, Los Pichy Boys, Jessy Terrero, Joe Martinez, Tony Guerrero, Yancy Arias, Kiko Velarde, Pepe Serna, Steven Bauer and many others.
The GaLFF will showcase emerging Latino's independent filmmakers from all over the world. While highlighting Georgia's TV & Film Industry as becoming the second home for most of Hollywood's motion pictures decision makers.
We hope that the Georgia community, Latinos and non-Latinos, will join us for the inaugural 2012 Georgia Latino Film Festival to celebrate our heritage through the wonderful and creative motion picture art form.
The Georgia Latino Film Festival Announces Founding Partners - Georgia Film, Music & Digital Entertainment Office, Mercedes Benz of Buckhead, National Black Arts Festival, Coca Cola, OVNLatino TV, Georgia Public Broadcasting, OrganiX Food Lounge, Regions Bank, Effective Media Company, and Havana Club. These efforts forge to celebrate Hispanic Heritage Month.