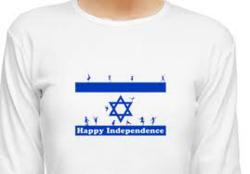 (PRWEB) October 03, 2012
The wholesale Israel market is now covered by a website created by Donny Lowy, the CEO of CloseoutExplosion.com, a wholesale export business with clients located globally, including in Israel. The wholesale for Israel website has been created to connect Israeli buyers of wholesale merchandise with his New York wholesale business. In addition to providing access to Israeli wholesale buyers to a free closeout product newsletter, the website will review important topics that are relevant to the wholesale and retail business in Israel.
"The demand for brand names in Israel, especially for labels such as Polo Ralph Lauren, Tommy Hilfiger, Nike, and Adidas is very strong. By providing access to clothing retailers in Israel with authentic wholesale brand name clothing, Closeout Explosion is able to help Israeli retailers capture sales from the lucrative apparel market in Israel," said Donny Lowy, who has exported brand name merchandise to other countries in the Middle East, including Dubai, Egypt, Jordan, and Bahrain.
"The reason why there is such a strong wholesale product demand in Israel for American brand names is because Israelis have demonstrated a willingness to pay high retail prices for the clothing that they prefer. You can see stores in high end Israeli shopping malls in Herzlia, Jerusalem, and Tel Aviv, that can charge hundreds of Shekels for clothing that wholesales at a fraction of their retail prices in the New York wholesale district. For example, you can see a Tommy Hilfiger pair of jeans retail for the equivalent of $150 in Israel, while it might only wholesale at a Brooklyn closeout warehouse for as low as $20 a pair," added Donny Lowy.
Flying on El Al, visiting the tourist shops on Ben Yehuda Street, strolling through the Old City, or taking a peek in Machane Yehuda (known as the Shuk), or enjoying the architecture on Dizengoff Street,
you can easily see the vast demand and appreciation for USA designers in the Israeli fashion scene.
Through the wholesale Israel fashion site, Closeout Explosion reviews and plans to cover important topics in the future such as:
Should Your Competitors In Israel Have Access To Your Warehouse?
How To Decide If You Should Locate A Wholesale Business In Tel Aviv Or Jerusalem
The Profit Potential Of Introducing Unknown Brands To Israel
How To Make More Money Without Increasing Your Wholesale Prices
Why An Israeli Business Should Expand Internationally
How To Make Money In Jerusalem And Tel Aviv Street Fairs
Finding Potential Customers That Are Eager To Buy Your Overstock Merchandise
How To Use Catalogs To Sell Liquidation Merchandise In Jaffa
Selling Suits To Bankers Working For Banks Such As Israel Discount Bank, Bank Hapoalim, Bank Leumi, and Bank Of Israel.
Understanding The Clothing Fashions In Kibbutzim Such As Tirat Tzvi, English Speaking Communities Such As Beit Shemesh, Large Urban Centers Such As Haifa, And Tourist Destinations Such As Eilat
"My goal for this informative fashion business site is to help develop wholesale and retail opportunities in Israel while helping to expand trade between the United States and the Jewish State," commented Donny.