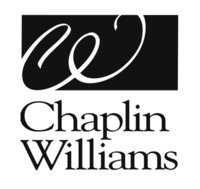 ... new, cutting edge web technology is helping them every step of the way ....
Amelia Island, FL (PRWEB) October 08, 2012
Chaplin Williams Rentals, a professional residential property management company serving Nassau and Northern Duval counties in Florida, recently announced the addition of a new website to serve its customers. The new website, http://www.ChaplinWilliamsRentals.com, allows property owners to become acquainted with the professional property management standards employed by Chaplin Williams Rentals. The website also features a brief description of properties available for rent, numerous property photos and an informative blog. With decades of experience managing and renting Florida properties, Chaplin Williams Rentals specializes in the management of Fernandina Beach homes for rent, Amelia Island condos for rent and Yulee rental homes.
As a recognized leader in residential property management services, Chaplin Williams Rentals employs cutting-edge tools and technology to meet the expectations of both property owners and tenants. To this end, property owners may have their proceeds deposited electronically, and tenants can pay their rent online.
The owners and staff of Chaplin Williams Rentals, including General Manager Brian Woolard, take great pride in maintaining investment properties on Amelia Island and maximizing cash flow for each and every client. The company relies on an especially meticulous screening process to select prospective tenants and emphasizes proactive communication with both property owners and tenants. Chaplin Williams Rentals strictly enforces all rental agreements, rules and regulations.
The company is small enough to provide unrivaled customer service while serving hundreds of satisfied property owners and tenants. The professional staff specializes in the management of Fernandina Beach, Yulee and Greater Nassau County Florida rental homes. The company is also a leading source of Amelia Island condos for rent. Chaplin Williams Rentals also serves the Callahan, Hilliard and North Jacksonville rental markets.
Chaplin Williams Rentals is located at 5472 First Coast Highway, Suite 1, in the heart of Amelia Island. Property owners who are in need of a premier property management company as well as prospective tenants may contact Chaplin Williams Rentals by calling (904) 261-0604. The new website details the many benefits of utilizing Chaplin Williams Rentals to manage a rental or investment property. A professional property management company relieves property owners of the substantial burden of renting and maintaining a rental property. The expertise of a property management company helps to maximize cash flow and minimizes losses due to vacancy or excessive property damage. For additional information, call or visit online.