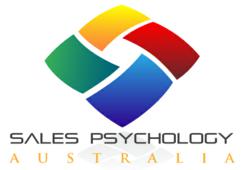 Melbourne, Australia (PRWEB) October 05, 2012
Sales Psychology Australia has revolutionised the way in which sales and marketing training content is designed and delivered during its one-day Strategic Selling or Rapid Market Development Training Programs.
Sales Psychology Australia offers global customers a choice out of two (2) training programs; namely Strategic Selling or Rapid Market Development. Both programs are totally 'paperless' and content is delivered to participants in a classroom environment on an Apple iPad in digital format. Best of all, participants get to keep their Apple iPad at the end of the workshop.
The Strategic Selling Program has been designed for the Business to Business Sales Professional. This is a rapid fire one-day program and educates participants about advanced selling strategies and practices including teaching them how to compete and win in the new millennium of hyper sales competition.
Rapid Market Development has been designed for Business to Business Marketing and Product Management Professionals, including Senior Sales Managers. This is one-day program is focused on educating participants about methods and techniques to turbo-charge new market development when a firm launches a new product or service.
During both one-day programs, participants access sales and marketing content that is both visual and highly stimulating directly from their Apple iPad.
Says Andre Vlcek, Managing Director of Sales Psychology Australia– "As far as I know we are the only sales and marketing training provider globally delivering digital content via the iPad in a physical environment."
"In addition", says Andre, "we solve the problem of CAPEX for our global customers. They can use the cost of the program to subsidise really sexy hardware for their sales and marketing team. This gets early buy in to the program by all participants and they leave both our workshops with hardware and content that generates more sales and gives the sponsoring firm a fast return on their investment."
Participants learn cutting edge thinking and ideas across the arenas of sales and marketing during a fast paced and highly stimulating training day. In addition, participants also discover and learn how to apply mobile sales presentation strategies. "In effect", says Andre, "both programs are sales enablers and deploy powerful visual learning strategies to translate the firm's value proposition into a compelling message that gives their customers the confidence to invest in their solutions".
Being totally paperless, both programs are green and environmentally friendly. Says Andre "There is no need to chop down any more trees when content is designed in and delivered in digital format."
Sales Psychology Australia is pioneering innovative and ground breaking sales and marketing training content design and delivery.
Sales Psychology Australia also help global customers to transfer their existing 'paper' sales and marketing content and export it into digital format for use on any Mobile Device, MAC or PC.
Sales Psychology Australia offers world leading sales and marketing organisations an integrated sales and marketing approach to increase sales conversion ratios and rapidly develop new markets.
Contact Sales Psychology Australia to find out more details.