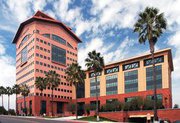 Get "picture perfect" skin with Shaft Medical's Prolite IPL Photo Rejuvenation System.
La Jolla, CA (PRWEB) October 04, 2012
Over time, natural skin aging and exposure to UV radiation make superficial blood vessels visible and causes the skin to produce pigmentation irregularities. The Prolite IPL skin rejuvenation laser San Diego and La Jolla uses specific filters that deliver a series of gentle light pulses to the skin, targeting melanin and hemoglobin. The pulses can fire every two seconds allowing for the treatment of large areas such as the entire face, neck and décolleté, hands, shoulders, and back.
The Prolite IPL skin rejuvenation laser San Diego and La Jolla uses interchangeable filters which safely deliver light that are absorbed by different structures in the skin. The different colored filters produce various colors of light which are used to treat ailments of the skin such as blemishes, facial spider veins, flushing and redness, rosacea, age and liver spots, pigmented lesions, scar coloration and loose skin. Treatment of these conditions also results in overall improvement in skin texture, tone, pore size, and collagen building.
The Prolite IPL laser helps promote increased collagen and elastin in the dermal layer of the skin resulting in tighter appearing skin. Patients will notice a more even tone and youthful appearance of the skin. This innovative IPL technology is an excellent option for patients who suffer from rosacea and experience facial flushing and redness, those with sun damage or age spots, or anyone trying to restore the natural glow and elasticity of their skin.
Treatments, which are usually performed in a series of sessions at 2-3 week intervals, are virtually painless. Patients may experience temporary mild discomfort. Immediately following a treatment, the skin may appear red and flushed, however the redness will generally subside within a few hours. Also, brown spots may appear slightly darker, but will usually flake off within a few days. Normal activity can typically resume immediately.
Patients can expect a gradual decrease in the visibility of their skin imperfections as the Prolite treatments progress. Patients will typically see smoother and more uniform skin, smaller pore size and fading of sun spots. The effects of rosacea will typically show substantial improvement over time. To maintain long-lasting improvement, follow-up care may include maintenance sessions every 6-12 months.
About Shaft Medical San Diego
Shaft Medical San Diego specializes in the very latest advanced aesthetic medicine procedures.
As San Diego's leading provider of Automated FUE Hair Transplantation, the practice offers NeoGraft "No Linear Scar" Hair and Eyebrow Restoration, MiXto SX Micro Fractional Skin Resurfacing Laser for acne scars and skin rejuvenation, PureLight Cellulite Heliotherapy, Alma Accent XL Radio Frequency Laser for skin tightening, QuadraSculpt Liposuction Body Contouring Surgery, Prolite IPL Laser for hair removal and facial rejuvenation, Laviv Personal Skin Cell Cloning Therapy and NeoGraft LTS Cold Laser for acne and enhanced hair growth, as well as Botox, Dysport, Juvéderm, Radiesse, Latisse for eyelash growth, and varicose vein and spider vein treatment.
Shaft Medical's modern and highly discrete La Jolla office serves clients throughout Southern California including San Diego, Orange, Riverside and Los Angeles counties, and the Palm Springs area. For more information about Prolite IPL Skin Photo Rejuvenation San Diego and La Jolla, please see the Company's website at http://www.shaftsandiego.com.