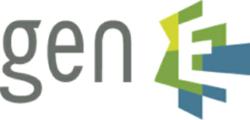 "It's a tremendous honor to earn this distinction, especially among an esteemed group of finalists who serve as an inspiration for women professionals in business," said Kindiger.
San Clemente, CA (PRWEB) October 04, 2012
gen-E, a global IT process automation (ITPA) software company, today announced that Payal Kindiger, executive vice president of marketing and managed services, has earned the prestigious Gold winner status in the Annual 2012 Golden Bridge Awards for Women Executive of the Year.
Kindiger was selected from a field of top-level female executives from leading global companies including Silver winner Marissa Mayer, CEO of Yahoo.
"It's a tremendous honor to earn this distinction, especially among an esteemed group of finalists who serve as an inspiration for women professionals in business," said Kindiger. "I sincerely thank the Golden Bridge judges for their recognition during a year in which gen-E achieved record growth, continued worldwide expansion and widespread global adoption of our award-winning social ITPA technology."
In accepting the award, Kindiger added, "I share this award with everyone at gen-E for their commitment to our company vision of advancing human ingenuity through our technology. In addition, I want to thank my family and friends for their support."
Kindiger played an instrumental role in the company's nearly 150 percent increase in staff and fast-paced expansion in the past year. With responsibility for gen-E's global market strategy, she also serves as a driving force behind the gen-E Resolve™ Social ITPA™ platform and leads the company's managed services business, which has grown to over $12 million annually.
Over the course of the last nine years, Kindiger has defined the organizational strategy at gen-E and has been instrumental in evolving and scaling operations for nearly every aspect of the business. Joining gen-E soon after its inception, she began by overseeing marketing and strategy, but her role rapidly evolved to encompass other operational and strategic leadership roles. As part of her marketing responsibilities, she oversees a team of inside sales professionals and is responsible for pricing strategy and operations. In addition, she recently led gen-E through a full re-brand.
Prior to joining gen-E in 2003, Kindiger was a member of the management team at Deloitte & Touche. She has worked with several Fortune 500 companies and has managed client-service projects in IT business process re-engineering and organizational development across a number of industries. With a bachelor's degree in economics from UCLA, Kindiger also earned a master's degree in business administration with emphasis on marketing and management strategy from the Kellogg School of Management at Northwestern University.
Kindiger and other Golden Bridge Award winners were honored in San Francisco on Tuesday, October 2, 2012 during the 4th annual awards dinner and presentations. More than 40 judges representing a broad spectrum of industry voices around the world participated. The complete list of winners can be found online at http://www.goldenbridgeawards.com/world/index.html.
Find gen-E on LinkedIn at http://www.linkedin.com/company/163969?trk=jobtocomp
and on Twitter at http://twitter.com/genE_info.
About the Golden Bridge Awards
Golden Bridge Business and Innovation Awards are an annual industry and peers recognition program honoring best companies in every major industry from large to small and new start-ups in North America, Europe, Middle-East, Africa, Asia-Pacific, and Latin-America, Best New Products and Services, Best Innovations, Management and Teams, Women in Business and the Professions, Case Studies, Customer Satisfaction, and PR and Marketing Campaigns from all over the world. Learn more about The Golden Bridge Awards at http://www.goldenbridgeawards.com
About gen-E
gen-E is an IT process automation (ITPA) software company that places human ingenuity at the forefront of workplace activity. The company's award-winning Resolve™ software breaks down traditional organizational and process constraints through an innovative approach to automation. Powered by actionable and dynamic knowledge management capabilities, Resolve allows organizations to realize cost savings of as much as 200 percent within months of deployment. For more information, please visit http://www.gen-e.com.