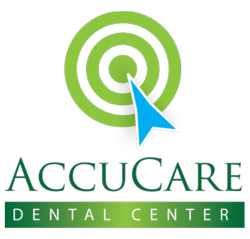 For only $49, New Patients receive an Exam, X-rays and a Video Tour of the Mouth!
Scottsdale, AZ (PRWEB) October 06, 2012
AccuCare Dental Center, a premier Scottsdale dentist clinic and member of the US Lead Network, is now offering new patients an exam, x-rays and video tour of the mouth for only $49.
The services at AccuCare Dental Center range from general procedures to emergency dentist services and dentures to cosmetic dentistry and dental implants.
AccuCare Dental Center has three highly qualified Scottsdale dentists who are able to perform either simple or complex procedures. For instance, the practice treats emergency situations ranging from toothaches to broken or chipped teeth and dental implants or dentures in need of immediate repairs.
For over 20 years, AccuCare Dental has been providing Scottsdale and Phoenix top notch general, cosmetic, and Scottsdale dental implants treatments. Scottsdale cosmetic dentist procedures include teeth whitening, porcelain veneers, porcelain crowns, dental bridges, dental implants, and more. The practice also offers dentures that are customized to each patient.
AccuCare Dental's providers are certified Invisalign dentists, which are known as invisible braces. The invisible braces progressive correct one's alignment while most people do not even realize the person is wearing "braces."
In addition to the introductory $49 special, AccuCare is offering either 20% off any one treatment or $1500 off the first dental implant. If a person brings a friend in, then both individuals receive free teeth whitening, which is done by laser at AccuCare.
The US Lead Network connects those in need of dentistry services with the best providers in the area. AccuCare Dental has consistently utilized contemporary techniques for state of the art patient care and offers stunning smile creation in a comfortable, friendly setting.
To take advantage of the new patient special for the $9 consultation, exam, and x-rays, and video tour of the mouth individuals should call (480) 466-0980.