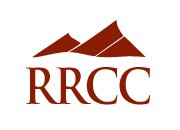 The students expressed their need for a health clinic..and we were able to bring this from an idea to fruition in a year and a half.
Lakewood, CO (PRWEB) October 04, 2012
Red Rocks Community College's Lakewood campus now joins three other Colorado community colleges and 13 community colleges in the nation in providing a free/no-cost student health clinic on campus. The clinic, which opened this past Monday, offers a wide range of basic health care services.
Last year's student government polls of the RRCC student body overwhelmingly approved a $20 per semester student-fee ($10 for summer semester) to fund a clinic aimed at providing health care and health-related advice to the student body at little to no cost. Health services provided include the evaluation and treatment of several common illnesses, minor musculoskeletal issues and injuries, preventative health care, and advanced services such as free annual women's health exams and free annual physicals for student-fee paying students. Select tests, lab-work (completed off-site), vaccinations, and seasonal flu shots are offered at a greatly reduced cost.
"We are so pleased to offer this service to our students," said Carolyn Mattern, director of student life, who oversaw the development and construction of the clinic. "The students expressed their need for a health clinic, did their research, and with support from many key people on campus, we were able to bring this from an idea to fruition in a year and a half."
RRCC celebrated the opening of the new clinic with a ribbon-cutting ceremony, held at the community college in Denver, lead by Michelle Haney, RRCC president; Joe Heimer, RRCC student government president; and other members of the team that made the clinic possible.
Tana Smith, M.D. serves as medical director and oversees the general operations of the clinic. Johnna Jaynes, a graduate of RRCC's Physician Assistant program, is in charge of daily operations as director of the clinic. Medical assistant Nicole Brown described the clinic's first day open to students.
"There was a perfect number of patients for an opening day," said Brown. "The 10 patients we saw had a wide spectrum of issues...it was very interesting."
Thirty seven percent of RRCC students do not have health insurance and 35 percent of the college's students are temporarily on a parent's plan. The free services and steep discounts, and up to 40% off laboratory tests, make the RRCC student health clinic an attractive option for the uninsured, underinsured, or even insured students with medical issues. Appointments are recommended and can be made by calling 303-914-6655.
About Red Rocks Community College
Established in 1969, Red Rocks Community College delivers high-quality, affordable education programs leading two-year degrees or professional certificates. The college serves over 15,000 students per year online and at campus locations in Lakewood and Arvada. For more information, please visit http://www.rrcc.edu.