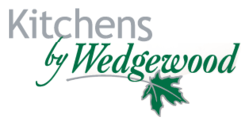 Denver, CO (PRWEB) October 04, 2012
If you think current kitchen and bathroom design is all about intricate molding and marble countertops, think again. Kitchens by Wedgewood, a Colorado-based kitchen and bathroom design center and cabinet maker, is tracking trends in bathroom and kitchen remodeling, which have shifted as the recession continues to affect homeowners.
A nationwide Houzz.com survey found that 57 percent of homeowners plan to remodel in the next two years as they put more emphasis on quality of life at home; 35 percent of homeowners plan to redo their kitchen, while 32 percent plan to rehab their bathroom, according to the survey.
With three showrooms in Colorado, Kitchens by Wedgewood designers can guide homeowners through the remodeling process and provide them with the latest trends in design, layout, cabinets, and accessories.
"As a kitchen and bathroom designer, my goal is to give my clients personalized service that incorporates individual style with a well-layed out configuration while remaining organized to maximize the use of the space," said Erin Sweenie, sales representative for Kitchens by Wedgewood. "I want my customers to love how their kitchen, bathroom, or any room we remodel works as well as how it looks."
Homeowners are determined to land a good deal and will do the footwork to find one in the current recession-altered market. But above all, homeowners want value. They want more for less; they're driven by practicality; and they seek designs and products that will serve their needs for years to come.
The key is transitional design that leans toward contemporary style while keeping its roots firmly planted in traditional appeal. Cabinet trends for both kitchen and bathroom remodels are moving towards flat or simple raised panels with clean lines that are painted white or a variety of dark woods. Consumers also want unique materials, such as reclaimed wood and clean metals.
Kitchens by Wedgewood builds handcrafted, custom Wedgewood cabinets for any room in the home and carries a full range of top-quality cabinets by leading national brands such as Crystal, Medallion, Shiloh, Ultracraft and Merillat cabinetry. For more information and a free consultation, please visit any of their three showroom locations.
About Kitchens by Wedgewood
Kitchens by Wedgewood simplifies the remodeling process with its experienced designers and three inspiring showrooms in Denver, Englewood and Louisville, Colorado. Kitchens by Wedgewood's designers use their product knowledge, design expertise and project management experience – along with detailed computer-aided design – to guide homeowners through the process, from the first meeting to complete installation.
For more information, visit http://www.wedgewoodcabinetry.com