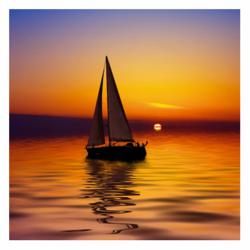 Until now anyone looking for boating courses have had to rely on the time consuming and often frustrating task of manually locating individual training centres one by one through a variety of channels
(PRWEB UK) 23 October 2012
The Boating Hub is delighted to announce the launch of its new website designed to help make it easier and quicker for anyone looking to find boating training courses across the UK, US, Europe and Worldwide.
The Boating Hub's new website is aimed at both beginners and more experienced boating enthusiasts, and covers a wide range of RYA, ASA and Yachting Australia accredited and alternative non-accredited courses, for power, motor and sail.
Until now the thousands of people regularly looking for boating courses have had to rely on the time consuming and often frustrating task of manually locating individual training centres one by one through a variety of channels. They then had to contact each one to request details of courses, wait for responses and then compare the different courses from those centres which actually responded.
Helping To Make Finding Boating Courses Plain Sailing!
The problem has been that as well as being extremely time consuming; often people have missed out on exciting and relevant training courses simply because they weren't aware of a particular training centre or course type.
With the new website from The Boating Hub this entire process has been completely streamlined and improved, bringing together for the first time all relevant boating training courses from ASA and RYA accredited and non-accredited training centres for both beginners and experienced enthusiasts in one simple place.
The website from The Boating Hub has been cleverly designed to make it extremely quick, simple and effortless for anyone to find the information they want in just a couple of mouse clicks. Simply choose the type of course you're interested in, and then choose the country or region you would like to train in, and you will be immediately presented with a comprehensive list of all relevant training centres and courses, including the course dates, a description of what the course includes, and details of any experience required. Full details of the course can be obtained by contacting the boating training centre directly through The Boating Hub.
Riding The Crest Of The Wave After The London 2012 Olympics!
From ASA sailing and powerboat training courses in the US to day skipper training and Yachtmaster courses around the UK and Europe, the list of course types available is impressive, and with such a surge in interest in boating following the recent London 2012 Olympics there are now more courses being run than ever.
This makes the new facility from The Boating Hub a welcome edition to the industry, making it 'plain sailing' for powerboat and sail course providers to promote their upcoming courses, and reducing the administration in dealing with enquiries from a variety of ambiguous sources. By going through the website both training centres and boating enthusiasts looking to develop their skills can find each other more easily than ever before.
Whether you are just starting out in boating for the first time, looking at extending your knowledge and experience, or you're aiming to gain a formal, recognised qualification in a specialised field, visit The Boating Hub at http://www.theboatinghub.com/ and discover the perfect way to launch your journey.