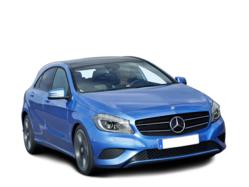 This quarter may well be the quarter of the decade for getting the best new car deals.
(PRWEB UK) 5 October 2012
The UK motoring press has recently been emphasising the sharp rise in Pre Registration activity due for Q4 this year. According to the likes of Adrian Rushmore, Glass's managing editor, the reason for this is due to reduced new car sales throughout Europe and favourable exchange rates encouraging manufacturers to burden the UK with Europe's excess production.
The great news for UK new car buyers is that this oversupply will only result in quicker delivery times and more importantly greater new car deals.
According to Amin Saleem CEO of http://www.autoebid.com , "Many manufacturers will be short of their annual sales targets for 2012 and will be extremely keen to increase registrations this quarter".
Manufacturers have already started offering their dealers additional bonuses of up-to £12,000 for cars registered this quarter.
According to Amin Saleem "In addition to this quarter being the best time of the year to buy a new car, new car buyers also have probably the largest pool of new vehicles in stock for 6 years. This will be a blessing to many cash strapped consumers as not only will they be able to obtain some exceptional deals but they will not have to wait the average 3 months for the manufacturer to build the car."
Not only can new car reverse auction website http://www.autoeBid.com get the lowest prices on any vehicle, they also offer the quickest delivery times. Unlike any other supplier, they have over 1,600 UK dealers (30% of the entire network) registered to compete against each other on price AND delivery times, this means its possible to obtain a new car in stock within a week.
The company claims to have taken orders over the value of £83 m and have consistently been able to find vehicles quicker than most suppliers due to the unique nature of their business model and having so many suppliers registered. This even applies for hard to get, newly launched vehicles.
For the best new car deals in the UK visit http://www.autoebid.com