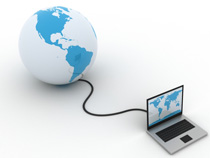 While the Commission's vision for a regulatory scheme stops short of EU-wide registration, it is a significant step in providing safe nanomaterials to the European market.
Washington, DC (PRWEB) October 05, 2012
The European Commission yesterday released a Communication opening a second regulatory review to ensure the safe use of nanomaterials. The regulatory review is a systematic analysis of all current applicable EU legislation to determine whether it is adequate to ensure the safe use of nanomaterials, and to fill regulatory gaps without jeopardizing their contribution to innovation and growth in the European economy.
The Commission Communication is an update of the 2008 Regulatory Review and responds to a 2009 European Parliament Resolution, which criticized the earlier review on a number of points and called for further information and analysis, as well as to a 2010 request by the Council to evaluate the need for specific measures relating to nanomaterial risk assessment, management and monitoring. The Communication is accompanied by a Staff Working Paper on nanomaterial types and uses, which gives a detailed overview of available information on nanomaterials on the market, including their benefits and risks.
What are nanomaterials?
The 2011 Commission Recommendation on the definition of nanomaterials defines 'nanomaterial' as "a natural, incidental or manufactured material containing particles, in an unbound state or as an aggregate or as an agglomerate and where, for 50% or more of the particles in the number size distribution, one or more external dimensions is in the size range 1 nm-100 nm. In specific cases and where warranted by concerns for the environment, health, safety or competitiveness the number size distribution threshold of 50% may be replaced by a threshold between 1 and 50%. […]" The current review round does not envisage a change to this definition, although a review is planned for 2014 in the light of experience and of scientific and technological developments. For now, the Commission plans to integrate the definition into existing and future EU legislation, to develop detection, measurement and monitoring methods for nanomaterials and to validate those methods to ensure the proper implementation of the definition.
Communication conclusions

The Communication concludes that "nanomaterials are similar to normal chemicals/substances in that some may be toxic and some may not." Since potential risks are particular to specific nanomaterials and their uses, the materials should be assessed on a case-by-case basis.
According to the Communication, "current risk assessment methods are applicable, even if work on particular aspects of risk assessment is still required." Overall the Commission remains convinced that the Registration, Evaluation, Authorisation and Restriction of Chemical substances (REACH) Regulation – which places the responsibility on industry to manage risks and provide safety information on substances – is the best possible framework for the risk management of nanomaterials when they occur as substances or mixtures, but that within this framework more specific requirements for nanomaterials are necessary. The Commission envisages modifications in some of the REACH Annexes and encourages development of guidance for registrations after 2013.
To improve the availability of information, the Commission states that it "will create a web platform with references to all relevant information sources, including registries on a national or sector level, where they exist. In parallel, the Commission will launch an impact assessment to identify and develop the most adequate means to increase transparency and ensure regulatory oversight, including an in-depth analysis of the data gathering needs for such purpose. This analysis will include those nanomaterials currently falling outside existing notification, registration or authorisation schemes."
Although the Communication was favorably received by industry, it was criticized by consumer groups who claim the Commission is "dragging its feet" on nanomaterial regulation, and that it is contradictory to the calls for a case-by-case risk assessment to suggest that the generic rules of REACH, designed for normal substances, are appropriate for nanomaterials. Commenting on the Commission's Communication, RegLink partner Louise Zornoza said "Nanomaterials offer huge potential in the life sciences arena. While the Commission's vision for a regulatory scheme stops short of EU-wide registration, it is a significant step in providing safe nanomaterials to the European market."
The total annual quantity of nanomaterials on the global market is around 11 million tonnes, with a market value of roughly 20bn €.
About RegLink:
RegLink Associates, LLC is an online publisher of two e-weekly Global Updates that provide a round-up of the previous week's regulatory, clinical, reimbursement, commercial and health technology assessment developments worldwide. Its Global Drugs and Biologics Update and Global Medical Device Update aggregate the "What's New" from major markets around the world by country, region and topic with links to source documents and brief translation of title and content. RegLink offers a free 30-day trial of its Updates.