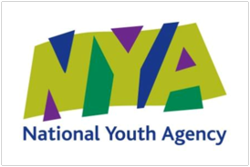 (PRWEB UK) 8 October 2012
At the Conservative Party Conference today, the organisation called for the Government to establish a Youth Premium as a way of ensuring all young people from disadvantaged backgrounds get access to free, high quality youth work. The Youth Premium would provide a specific, additional funding pot for youth services.
"Our message is simple," said NYA chief executive Fiona Blacke. "Youth work helps transform the lives of young people by helping their educational attainment, health and behaviour. Yet not all have access to good quality youth work services, whether formal or informal.
"We believe the Government should introduce a Youth Premium as a way of tackling this problem. We recognise that there is little money to go around, but we are not asking for additional cash; funding could be diverted from existing streams. We know that a good, sustained youth work intervention can reduce the likelihood of a young person needing high cost services later in life.
"We also know that last summer's riots happened, in part, due to dissatisfaction among some young people at the lack of jobs and opportunities they face. Young people didn't cause the recession and don't deserve to be penalised now that cuts are being made."
The Youth Premium recommendation is part of an evidence paper from the NYA Commission into Sufficiency, set up to analyse what a 'sufficient' youth offer looks like. In its policy Positive for Youth, the Department for Education says local authorities must provide sufficient access for young people to educational and recreational leisure-time activities. Yet according to the NYA's Commission the policy includes little clear guidance on what is, or isn't, a 'sufficient' offer, which means it may be challenging for local authorities to provide the right level and quality of services to young people in their local area.
"A sufficient offer cannot be one-size-fits-all or a minimum spend per head, as every young person faces different challenges and will live in an area with different existing provisions," says Fiona. "It should, however, take into account what young people want, to establish what they need. This paper sets out our views on what a sufficient offer includes and we hope it will help Government and the industry work towards an appropriate definition."
How the Youth Premium would help ensure disadvantaged young people have access to youth work:

Who qualifies: All young people aged 13-18 who have been entitled to free school meals within the last six years.
The role of local authorities: Local authorities would guarantee the quality of youth work provided locally, offer information to their constituents about local providers and publish annually the impact of the Youth Premium.
The role of youth work providers: Each provider would be responsible for how it spends the fund on each young person and must be able to demonstrate how the money has improved their lives.
Funding: We would expect funding to come from central government departments. We do not believe that it is our role to highlight specific funding streams. However we believe that the Youth Premium should be funded primarily through the Department for Education. There is a strong case for funding from other departments to be included. We suggest that funding for preventative work within the youth justice system which is not currently ring fenced could be better used channeled to children and young people's services via the Youth Premium.
An alternative option for funding the Pupil Premium could be to redirect those funds allocated for the increased Pupil Premium for 2014/15 (from £619 - £900) to the Youth Premium. This would represent a total fund for the Youth Premium of £127,652,118, equating to £281 a person.
Full recommendations from the NYA Commission can be found in its paper 'What is a sufficient youth offer?' available at http://www.nya.org.uk/policy/commission-into-sufficiency
Ends
Notes to editors
About The National Youth Agency
The National Youth Agency (NYA) works in partnership with a wide range of public, private and voluntary sector organisations to support and improve services for young people. Our particular focus is on youth work and we believe strongly that by investing in young people's personal and social development, young people are better able to live more active and fulfilling lives.
Working with young people, we advocate for more youth-friendly services and policies. We have four themes:
Developing quality standards in work with young people
Supporting services for young people
Developing the youth workforce
Promoting positive public perceptions of young people
We deliver our work through training and consultancy, campaigning, publishing and on-line communications. Through our activities we want to ensure that young people have a strong voice and positive influence in our society.