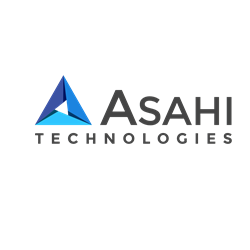 Our e-Commerce solutions can help businesses to boost productivity, revenue and cut costs through customized features and operational efficiency
(PRWEB) October 04, 2012
The online retail sector grew by 16.6% in the first quarter of 2012 to nearly $44.3 billion, compared to $38.0 billion in 2011. The statistics on online retailing underline the importance of efficient eCommerce development solutions for small and medium level businesses. And to help firms with enhanced web solutions, Asahi Technologies has announced custom e-Commerce solutions for small and medium businesses in New York.
With consumer expectations and demands becoming more diverse, it is important for entrepreneurs to present customized online store for better performance. Though, there many factors that affect the performance of an online store, it is important to find and select the right web development company to guide through the initial stages. Starting from design to programming and deployment of the website and application, Asahi Technologies provides comprehensive solutions that enable businesses to achieve strategic goals. "Our e-Commerce solutions can help businesses to boost productivity, revenue and cut costs through customized features and operational efficiency," stated Vinod Subbaiah, CEO of Asahi Technologies.
Asahi Technologies has a proven track record in working with small and mid level businesses. Their comprehensive partner network delivers industry specific functionalities with migration, integration, maintenance and support services benefitting the business in the long run.
To help firms learn more about e-Commerce Development, Asahi Technologies provides a free online consultation to clients letting them understand their web store options. The company also provides comprehensive SEO solutions to enable websites stay on top of search engine rankings.
About Asahi Technologies
Asahi Technologies is a New York based web design and development firm that provides software consulting and Web solutions to small and medium level businesses all across North America. Asahi Technologies specializes in responsive design, cloud computing, online marketing, mobile application development and open source technologies. Under the leadership of Mr. Vinod Subbaiah, who himself started his career as a software programmer, Asahi Technologies' team comprises of experienced software professionals having extensive knowledge of technology with B2C and B2B operations. The firm's headquarters is located in New York City, NY.