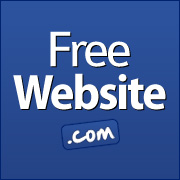 New York, NY (PRWEB) October 05, 2012
The experts at FreeWebsite.com released a new article and video today detailing how a free IT consulting website can help businesses succeed in today's digital marketplace.
"The majority of consumers use the Internet to find products and services now," said FreeWebsite.com CEO, Jeff Spicher. "In order for your IT consulting business to succeed, you need to make sure people can find you online."
In the article, FreeWebsite.com emphasizes the need for a professional website in order for IT business owners to attract and engage clients, and stay competitive. The article also instructs business owners on how to get a free IT consulting website.
"Every business needs a website these days," said Spicher. "We're here to make it as easy as possible to get one."
To read the article or sign up for a free advertising website, visit http://www.freewebsite.com/it-consulting-website/
About FreeWebsite.com: FreeWebsite.com breaks down barriers to website ownership by providing attractive, easy to maintain websites, complete with content, at a low price. To learn more, visit FreeWebsite.com.