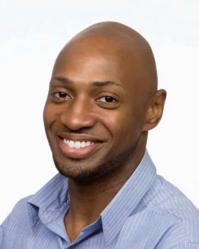 Cambridge, MD (PRWEB) October 04, 2012
Dion Banks, Director of Governmental Affairs for Cambridge International, is honored to be selected to serve on the InvestMaryland Challenge Review Panel. He is among a select group of individuals who will help decide the winners of the competition, sponsored by the Maryland Department of Business & Economic Development (DBED).
The InvestMaryland Initiative was launched by Governor Martin O'Malley in 2010 to provide funding for emerging Maryland-based companies focusing on Information Technology, Communications, Cyber-Security, Life Sciences, or Green Technology. The program is geared towards helping early stage with fewer than 250 employees.
The goals of InvestMaryland include creating new jobs, spurring entrepreneurship and discovery, replenishing Maryland's Venture Fund and protecting high potential growth companies. Earlier this year, DBED raised $84 million to fund InvestMaryland and a select group of individuals will determine which businesses receive this money within the state.
Dion Banks has been chosen as a member of this esteemed committee, not only because of his professional endeavors working with proprietary green technologies evolving through Cambridge Environmental Technologies, a division of Cambridge International, but also because of his personal investment in Maryland and the Eastern Shore region.
Banks is a student of the current Leadership Maryland program, class of 2012, and a board member of the United Way of the Lower Eastern Shore. He was also a part of Maryland's Green Energy Task Force Council in 2010, and is an ideal candidate for this committee because of his commitment to the community and the state.
With a heritage that dates back to 1911, Cambridge International is a global industry leader, expanding to include three distinct divisions – Cambridge Engineered Solutions, Cambridge Architectural, and Cambridge Environmental Technologies. Based on Maryland's Eastern Shore, with five manufacturing locations around the world, the company is recognized as a pioneer in engineering and manufacturing. Employing over 400 team members, Cambridge is actively growing and expanding as it continues to develop innovative product solutions.