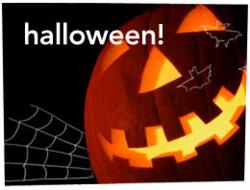 Ennis, TX (PRWEB) October 08, 2012
Wally's Party Factory, the nation's largest privately held multi-channel chain of family-owned independent party supply stores, wants to ensure a happy and safe Halloween trick-or-treating experience for everyone this year. In support of Halloween safety awareness, Wally's 38 retail store locations are offering a package of two safety glow sticks with a purchase of $20 or more through October 13, 2012. This offer is while supplies last. See your local store for more details. Please take a moment to sit down with your children and review these important tips:
Treats:
Parents should inspect all treats and discard any unwrapped or loosely wrapped candy.
Homemade items or baked goods should be discarded unless you personally know who
gave them to your child.
Parents of small children should remove any choking hazards such as gum, peanuts, hard
candies, and small toys.
Inspect wrapped treats for signs of tampering such as unusual appearance, discoloration,
tiny pinholes or tears in wrappers.
Costumes:
Make sure shoes fit well and that costumes are short enough to prevent tripping and wide
enough to allow for climbing steps.
Consider adding reflective necklaces, glow sticks or reflective tape to costumes and bags
for greater visibility.
Masks should fit securely and have eye-holes large enough for full visibility.
Dress up with your children- wear a costume or a funny hat!
Children should:
Trick or treat in groups or with adult supervision.
Stay on well-lit streets and never take short-cuts through backyards, alleys or parks.
Know the basic safety rules for walking: walk, don't run. Cross at crosswalk or well-lit
intersections. Never cross from between parked cars. Look both ways before crossing the
street. Be alert to cars backing up. Stay on the sidewalk or walk to the left, facing traffic.
Don't assume cars can see you- assume they can't.
Carry a cell phone and contact phone numbers in case of any emergency.
Never approach a house with no lights on. Don't go where you don't know that area.
Never enter a home, even if invited. Never accept a ride from a stranger- even
Spiderman is a stranger.
Wally's offers a great selection of party supplies and balloons for all occasions and themes including an extensive Halloween department with a large assortment of costumes for the entire family like superhero and licensed costumes as well as accessories and décor. Enhance your in-store experience by visiting Wally's website at http://www.WallysPartyFactory.com where you can find an expanded Halloween selection, store locations and extended Halloween hours, upcoming events and party planning inspiration.
Wally's Party Factory has a company-wide commitment of appreciation for those that serve our community and nation by offering a 10% in-store discount to educators and members of the armed forces.
ABOUT WALLY'S PARTY FACTORY
Wally's Party Factory, based in Ennis, TX, is the largest multi-channel privately held, family-owned chain of independent party supply stores in the United States. Wally's, which also operates in some locations as Card & Party Factory and Wicked Wally's Halloween Costumes (temporary Halloween stores) began over two decades ago and has grown steadily into one of the nation's best party-supply and Halloween costume merchants. Wally's is devoted to helping its customers celebrate the most important events in their lives by providing unrivaled customer service, offering an excellent selection of the best products, and pricing those products competitively. Wally's also gives back to local communities, each of which everyone at the company treats as home.
The company's 38 party stores are located in Texas and Oklahoma. The locations are as follows: Abilene, Amarillo, Baytown (2), Brownwood, Cleburne, College Station, Conroe, Corsicana, Ennis, Ft. Worth (2), Huntsville, Kerrville, Lake Jackson, Lufkin, Longview, Midland, Nacogdoches, Palestine, Rockwall, San Angelo, San Marcos, Sherman, Stephenville, Sulphur Springs, Temple, Texarkana, Tyler (2), Victoria (2), Waco, Waxahachie, Weatherford, Wichita Falls and Lawton, Oklahoma (2).