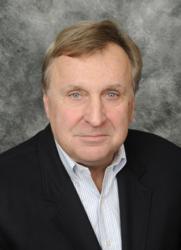 RIVERDALE, N.Y., (PRWEB) October 04, 2012
Charles Geisst, Ambassador Charles A. Gargano Professor of Economics and Finance at Manhattan College, has written a revised and expanded edition of his acclaimed book, "Wall Street: A History," published this month by Oxford University Press. "Wall Street: A History" chronicles the history of Wall Street, and the new edition emphasizes the events that led to the financial crisis of 2008, as well as the policy responses of the Obama administration.
First published in 1997 and revised in 2004, "Wall Street: A History" was critically acclaimed and remained on "The New York Times" Business Bestseller List for three months in 1998. Geisst's expanded book discusses how Wall Street and America have changed drastically since 2008 and how their challenging and often contentious relationship has shaped the country's recent history.
"The Wall Street Journal" praised the book as, "A thorough retelling of a critical — though often overlooked — aspect of U.S. history." In addition, "The Social Science Quarterly" said the book, "deserves to be a classic" in its field.
"The uneasy relationship between Wall Street and Washington remains the best lens through which to view the tensions in the United States between big business and society," Geisst said.
A renowned business professor at Manhattan College for more than 25 years and former investment banker, Geisst has been a frequent contributor and commentator for the "New York Times," the "Wall Street Journal," Bloomberg News, NPR, the "Washington Post" and "The Guardian," to name a few. Another new book "Beggar-Thy-Neighbor: A History of Usury and Debt" is scheduled to come out in early 2013. He is also the author of "Collateral Damaged: The Marketing of Consumer Debt to America" (2009), "Deals of the Century: Wall Street Mergers, and The Making of Modern America" (2003), "Wheels of Fortune: The History of Speculation From Scandal to Respectability" (2002), "The Last Partnerships: Inside the Great Wall Street Money Dynasties" (2001), and thirteen other books.
Geisst received his B.A from the University of Richmond, M.A. from The New School, and PhD. from the London School of Economics.
For more information on the book, visit Oxford University Press' website at http://www.oup.com/us/catalog/general/subject/Economics/History/?view=usa&ci=9780195396218.
###
About Manhattan College:
Manhattan College is located at West 242nd Street near Broadway in the Riverdale section of the Bronx, one mile from the Westchester County line and accessible by MTA subway line No. 1. For directions to the campus, visit http://www.manhattan.edu.
Founded in 1853, Manhattan College is an independent, Lasallian Catholic, coeducational institution of higher learning offering more than 40 major programs of undergraduate study in the areas of arts, business, education and health, engineering and science, along with continuing and professional studies, and a graduate division. For more information about Manhattan College, visit http://www.manhattan.edu.