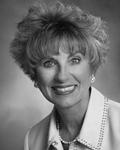 I always take the high road...
AMELIA ISLAND, FL (PRWEB) October 09, 2012
Darlene Morris is a sales associate for Prudential Chaplin Williams Realty. She and Mark, her husband of 41 years, were raised in Fernandina, Florida. In her spare time, Darlene takes time to engage in her love of tennis, golf, and gardening.
Her quest to establish a career in real estate began over thirty years ago. When asked, "How did you get into the real estate business?" She replies, "In the late 70's, thought it was a good profession for a woman." Her instincts proved correct. As an Amelia Island Realtor, Darlene has achieved a successful career and has won many awards. She has worked selling Florida real estate sales for 25 years.
Darlene is a member of the Florida Association of Realtors and she is also a member of Amelia Island Fernandina Beach Board of Realtors. Numerous awards that she has won include Chamber of Commerce 'Ambassador of the Year', Graduate 'Leadership Nassau', Greater Real Estate Institute, GRI Designation, and Board of Realtors 'Honor Society'. Her extensive knowledge of Amelia Island real estate, Fernandina beach homes, Yulee acreage and Nassau County Florida commercial property has made her a well-known and sought-after expert. All of Darlene's active listings of Fernandina beach homes, Amelia Island bank owned homes and oceanfront condos can be found on the Amelia Island / Fernandina Beach / Yulee / Great Nassau County MLS system.
Described by former clients as a good listener, trustworthy and reliable, Darlene works hard to meet all of her clients needs. The process of buying or selling a home can be a daunting and confusing task. Darlene's years of experience as an Amelia Island real estate professional is exemplified in her ability to communicate effectively with her clients, thereby making the process of selling or buying homes less stressful. With a unique smile and sensitivity, Darlene has developed a reputation of hard work and integrity among her clients. When asked about how she deals with a difficult work situation, she replied, "I always take the 'high road', and deal with only the facts".
Darlene's extensive knowledge, reliability, trusting, and friendly personality are the characteristics that will continue to be a factor in her success as a sales associate for Prudential Chaplin Williams Realty. To learn more about Darlene, visit her online.