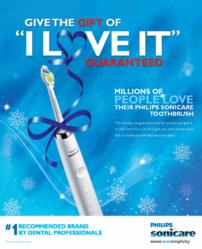 Norwalk, Conn. (PRWEB) October 08, 2012
Marketing Drive, an integrated shopper marketing and consumer promotions agency, announced today it has been awarded two bronze 2012 PRO Awards from Chief Marketer.
The Chief Marketer PRO Awards recognize outstanding promotion marketing in 27 categories. They are considered the benchmark for outstanding creativity in the marketing industry, and are judged by a jury of independent experts. The Marketing Drive awards include:
» "Best Use of Games, Contests and Sweepstakes Award for "Danimals Rally for Recess."
The Rally for Recess program—a Q3/Q4 national competition where schools competed to win one of five new playgrounds—was designed to combat budget cuts that have put recess and physical education at risk of being shortened or eliminated.The program was also created to stimulate brand excitement and awareness for Danimals during the critical back-to-school season when many consumption habits are set.
During the campaign, every package of Danimals kids' yogurt and smoothie products included a unique code and a call-to-action to visit RallyforRecess.com and select an elementary school. Each visit garnered a point for the select school.
Marketing Drive created five separate competition leagues so schools of like enrollment size could compete against each other. The campaign message was extended through online banner ads, a national FSI, on-package and the brand's first-ever Facebook Page. It also included a robust PR campaign featuring Dr. Dolgoff to bring the message to moms, and brand spokespeople Dylan and Cole Sprouse (stars of the Disney show The Suite Life of Zack & Cody) in TV spots to excite kids.
In total, consumers rallied for more than 42,000 schools. Danimals Smoothie, the flagship product, saw an increase in sales over the prior year. The Danimals Facebook page generated 120,000 likes during the promotion (20 percent above goal).
» "Best Promotion that Uses a Holiday Theme in its Promotion for Sonicare 'Unwrap the Love' Holiday Promotion."
Despite taking a slight lead in the power toothbrush category, Philips Sonicare knew the competition was fighting back and that the majority of consumers still used manual toothbrushes. To help maintain their lead and leverage the inherent growth opportunity, Marketing Drive developed the "Give the Gift of 'I Love it', Guaranteed" promotion timed with the holidays.
The objective was to increase market share by five points and Facebook fans during the promotion period by 25 percent. With the campaign, Sonicare guaranteed consumers that people on their gift list would love a Sonicare power toothbrush or the company would give their money back.
Once consumers visited the Facebook Page, they were greeted with the chance to play "Unwrap the Love" and, by clicking on the gift packages, unwrap Sonicare products within colorful holiday gift boxes. If consumers unwrapped three of the same Sonicare product, they won it instantly as a prize. Consumers were encouraged to share the love by inviting friends to play, too.
There was also an educational component, as a description was provided for each product the consumer unwrapped, along with videos demonstrating product performance. Philips also supported the program with a $10 million digital and print campaign, which drove traffic to the Facebook Page, a WalMart-targeted PFP, and direct mail effort.
During the 11-week promotion, Philips Sonicare power handles and brush-head refills were the number one brand every month per Nielsen NPD. Each month during Q4, Sonicare exceeded its goal of +5 share points vs. the same year-ago period. In addition to sales achievements, Facebook fans increased by 62 percent.
"It is always gratifying to be acknowledged for our promotional campaigns," noted Michael Harris, president and chief executive officer of Marketing Drive."We are very proud of these two PRO Awards and even more proud of the results achieved on behalf of Dannon and Philips Sonicare. We happily share this recognition with our client and agency partners involved."
About Marketing Drive
Marketing Drive is a leading fully integrated promotional and shopper marketing agency driven to develop ideas that generate desire, inspire action, and ultimately Create BRAND Demand™ for consumers, shoppers and retailers. We achieve this by combining the art of branding with the science of shopper marketing. We are an idea-centric culture that values creativity, collaboration and passion for building great brands for clients such as ABSOLUT, Dunkin' Donuts, ExxonMobil, Jameson Irish Whiskey, Malibu Rum, Novartis, Philips, and Welch's.
Media Contacts
Pam Flores or Peter Duckler
ComBlu
(312) 649-1687; pam(at)comblu(dot)com, pduckler(at)comblu(dot)com