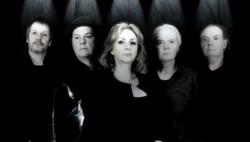 Napa, Ca (PRWEB) October 04, 2012
In a career spanning four decades, Clannad have made music that entwines the traditional and the modern, the past and the future, with stunningly beautiful results. With their haunting songs, mesmerizing vocals, and captivating sound the award-winning group has sold over ten million records worldwide. The acclaimed Irish group consists of siblings Moya, Ciaran and Pol Brennan along with their twin uncles Noel and Padraig Duggan. In weaving their unique and timeless sound, Clannad drew from the various strands of music which surrounded them as they grew up in the remote north west coast of Ireland.
During the '70s, they recorded six traditional albums, each of which helped to shape and refine the band's now unmistakable sound. Their young sister Enya Brennan joined the band on keyboards for two of those albums before leaving to pursue her own highly successful solo career.
Their first big break came in the early eighties in Europe when their 'Theme From Harry's Game' became a chart hit. This same song brought them success in America years later when it was used by Volkswagen in a major advertising campaign. They also created the music for the highly popular television series 'Robin Of Sherwood', the music of which formed their album 'Legend'. From their album 'Macalla' came the hit song 'In A Lifetime' featuring a duet with U2's Bono. Through the nineties their popularity in the US grew as they released four albums, Anam, Banba, Lore and Landmarks. Their music was also featured in movies such as 'Last Of The Mohicans' and 'Patriot Games'. After three previous nominations they were finally rewarded with a Grammy for the Landmarks album. For this close-knit group, their musical journey is both remarkable in its personal accomplishment and historic in its contributions to Irish culture.
It is indeed fascinating to consider that what today is so widely regarded as Celtic music was first called "Clannad music." There is perhaps no greater testament to the impact of this groundbreaking group than that. It all begins with Clannad.
Tickets for An Evening with Clannad are $45. They are on sale now and can be purchased through the theatre website at http://www.uptowntheatrenapa.com, at Ticketmaster (http://www.ticketmaster.com) or at the theatre box office (please call 707.259.0123 ext. 6 for hours). To find out more, please visit http://www.uptowntheatrenapa.com.
The Uptown Theatre Napa is downtown's ultimate destination for live concerts. Nestled in the famed West End district, this stunningly restored art deco masterpiece showcases only the finest acts, featuring music, comedy and more. An historic landmark, the Uptown offers a phenomenal, intimate live show experience, with excellent site lines and world class sound and lighting. As concert venues go, this is the place to be. Every seat is a great seat so buy concert tickets now!
###