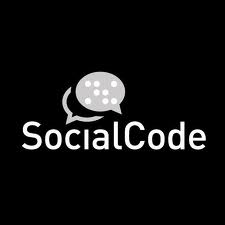 New York, NY (PRWEB) October 05, 2012
SocialCode, the leading social marketing solutions provider, today announces the release of two premium features—Social Influencer Targeting and Social Influencer Profiling—that empower brands to reach users who have proven to engage at a higher rate across Facebook.
By observing the behavior of millions of consumers across thousands of Facebook pages, SocialCode developed Social Influencers—or unique, industry-specific segments of users who are actively engaged and extend brand content into their own viral networks.
"With Social Influencer Targeting, for the first time, advertisers can reach users who are most likely to respond and engage on the brand's behalf, driving social recommendations and valuable earned media," said Laura O'Shaughnessy, CEO of SocialCode. "Our research shows that each engagement results in 38 earned impressions, highlighting the importance of targeting and cultivating an engaged community."
Segment testing shows that Social Influencer Targeting, a premium feature of SocialCode's standard Ad Management, Measurement and Optimization service, drives a 3X increase in click-through rates and a 2X decrease in cost-per-fan.
Advertisers working with SocialCode can choose to hone campaign targeting through one of the following Social Influencer segments: Automotive, Consumer Electronics, Fashion, Health and Beauty, Food and Beverage, Retail and Travel. SocialCode also offers the capability to develop unique, custom segments on behalf of brands.
Once a brand targets and builds a community of engaged users, SocialCode also offers Social Influencer Profiling, a key component of SocialCode's Community Optics intelligence service, to paint a powerful picture of those Facebook Fans that are most engaged by revealing the demographics and lifestyle of that fan base: what they do, what they consume, and how they live.
The profile uncovers an influencer's affinity for other brands, competitors, interests, media properties and more. It also highlights the opportunity for a brand to capture additional fans that match the Social Influencer Profile through targeted ad campaigns.
About SocialCode
SocialCode is the leading social marketing solutions provider dedicated to driving cross-platform social ROI. Our capabilities are rooted in the advanced research of SocialCode Labs, empowering advertisers with unmatched campaign performance and community insight. Fueled by proprietary technology, SocialCode grows qualified communities, engages those audiences and activates them as customers and brand evangelists —for 30% of the top national advertisers. SocialCode is a subsidiary of The Washington Post Company.