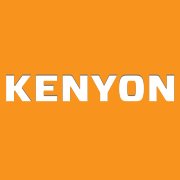 Orlando, FL (PRWEB) October 05, 2012
Kenyon, an award-winning engineering company of American-made cooking products, today announced its "Kill The Grill" contest, which encourages people to destroy their old, traditional grills on camera for the chance to win a 6-day/5-night luxury charter aboard the MarineMax 382 Power Catamaran to the British Virgin Islands. The grand prize winner and two runner-up contestants will each receive a new Kenyon portable grill.
Beginning Oct. 4 at noon ET, participants can enter to win by following four simple steps:
1. Create: First, contestants create a video of themselves destroying their old, traditional grills in an entertaining and sensational way.
2. Upload: Using their personal YouTube accounts, contestants upload their videos to YouTube.com with the title, "Hey Kenyon, I Killed My Grill!"
3. Submit: Next, contestants complete the official online submission form on Kenyon's website
(http://www.CookWithKenyon.com/KillTheGrill).
4. Share: Contestants then share their YouTube video links with their online communities to gain as many YouTube views as possible before the contest's end date on Nov. 14.
The three video entries with the highest number of YouTube views by Nov. 14 will move on as the top three finalists. The top three finalists will then be judged by Kenyon's executive team based on creativity and originality. The final results will be announced on Nov. 16.
One grand prize winner will receive a 6-day/5-night luxury bareboat charter aboard a MarineMax 382 Power Catamaran in the beautiful British Virgin Islands, as well as a Kenyon Floridian portable grill. The MarineMax 382 comes equipped with a Kenyon built-in grill to enjoy great cooking while out on the sea. One second prize winner will receive a Kenyon Frontier portable Grill, and one third prize winner will receive a Kenyon City portable grill.
The contest is open to participants internationally and contestants must be 21 or older to participate. For full contest details and to submit a video, visit http://www.CookWithKenyon.com/KillTheGrill.
To learn more about the inspiration behind the "Kill The Grill" contest, watch Kenyon's latest commercial, "Small is the New Big."
About Kenyon
Headquartered in Clinton, CT, Kenyon began as a small manufacturer of aviation and marine instruments in 1931. As business developed, they led the way with the breakthrough development of ceramic glass cooktops for the high seas, becoming the standards for yachts around the world. The immense popularity of the cooktops led to a high-demand for shore-side models to be enjoyed in homes. Today, Kenyon is the largest manufacturer in North America of two-burner ceramic glass cooktops and high-quality stainless steel electric grills.