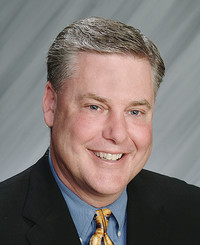 We work hard to make Lee's Summit a beautiful place to live and work, and I'm glad to have the opportunity to do the same for Joplin
(PRWEB) October 05, 2012
On October 6, Lee's Summit State Farm agent Bruce Holiman will be heading to Joplin, Missouri, as part of an effort to beautify and renew the community's public spaces in the wake of the extensive damage caused by last year's tornado.
"I'm excited to be able to travel to Joplin and help them restore their tree life," said Bruce. "Having beautiful and vibrant green spaces is vital to a healthy and vigorous community."
Bruce and hundreds of his fellow volunteers have adopted Campbell Parkway in the heart of Joplin for restoration, which was directly in the path of the tornado's destruction and needs hundreds of trees to be replanted.
The trip is a special project of the Lee's Summit Beautification Commission, on which Bruce has served as a board member for the past three years. The Commission has been responsible for initiatives like revitalizing the downtown area to make it a greener, more attractive area to do business.
"We work hard to make Lee's Summit a beautiful place to live and work, and I'm glad to have the opportunity to do the same for Joplin," Bruce said. "It's a great feeling to be able to help our neighbors rebuild after the devastation they've suffered."
Bruce's agency has been accepting donations for the Trees for Joplin program in his agency, which funds the purchase of the flowering trees that will be planted. Those interested in donating can contact Bruce's agency at (816) 358-7800 or go to treesforjoplinls.com.