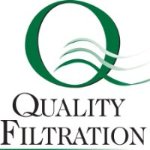 We connect with people from all over the world and from all facets of mining to share ideas.
Nashville, Tenn. (PRWEB) October 05, 2012
The three-day event at Las Vegas Convention Center in Las Vegas, NV is the industry's largest exhibition for mining equipment, technology and service companies specializing in open pit, underground, processing and preparation, mine site development, exploration and surveying, smelting and refining, and reclamation. MINExpo draws over 38,500 participants from the global mining industry.
Quality Filtration showcased its products for oil and gas reclamation and filter elements incorporating QMedia® technology that provide greater efficiency and higher capacity for the tough environments of mining applications. The company joined more than 1,800 vendors housed within 12 indoor and outdoor halls with exhibits that included the largest haulage and extractive equipment in the industry, components, sophisticated electronics, and mining services.
"The scope of MINExpo is ideal for us to meet with existing customers and share information with potential customers about our capabilities," said Don Stacy, President of Quality Filtration. "It's a great venue to increase awareness of our products and services and an opportunity to listen to customers' fluid power issues in various areas of mining. We connect with people from all over the world and from all facets of mining to share ideas."
Focus areas for the 2012 expo were implementation of sustainable mining development, mining safety issues, and support for environmentally-friendly solutions. The show also featured a calendar of special events, area tours and educational sessions.
"This show draws the entire world's mining industry, so it's always a priority for us to be where the action is for our customers," said Stacy.
About Quality Filtration
Quality Filtration is a premier filter company that designs, builds and manufactures high performance cartridge and spin-on elements for the global industrial hydraulic and industrial lubrication market. The company quality controls and lab-tests all its products to meet or exceed specifications of the Original Equipment Manufacturer (OEM) using the most advanced microglass media in the industry. The comprehensive line includes applications for a wide range of markets, including pulp and paper, oil reclamation, oil flushing, steel mills, plastic injection molding, automobile assembly and general manufacturing. Learn more about Quality Filtration by visiting them at http://www.qualityfiltration.com .