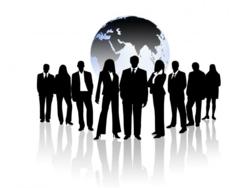 We are in a unique situation to help
Chicago, IL (PRWEB) October 05, 2012
Index Futures Group is no stranger to the hardships created by this rash of FCM bankruptcies. Following the collapse of MFGlobal in late 2011, the subsequent blow up of PFG Best in July was yet another black eye to the futures industry. With almost 20 million dollars at PFG, Index Futures Group was hit harder than most. But as an Independent Introducing Broker, they continued their business with other FCM relationships and they were bludgeoned by calls from clients and brokers that were lost and had nowhere to go. Those phone calls however, were very welcome. As Howard Marella – President of Index - said in a press release just days after the PFG incident, "We are in a unique situation to help other brokers that are caught up in this mess."
Eric Weinsheink read that press release and quickly got in touch. "Howard's been in the business for a long time. His name, and that of Index, is very well respected in the industry." Despite having scheduled a vacation in London to attend the Olympics, Eric and Howard worked tirelessly to button down the details and get Eric up and running quickly.
The L.A. Branch of PFG was once one of their largest with a managed book of almost 30 million dollars on top of self-directed accounts. Marella wants to make it as easy as possible for former brokers and their clients to get up and running again. Index Futures Group has agreed to do their best to honor the previous deals everyone had for their futures business at PFG Best. "They've been through enough. Getting started trading again should not be another headache and Eric is going to be leading that effort," Marella said.
Behind the scenes, Howard Marella has been working diligently with regulators and other industry officials to ensure this type of thing doesn't happen again. In an interview with Futures Magazine, Marella said, "Over the last few years, the biggest losses for clients haven't come from the markets. They've come from the FCMs." There are good FCMs out there and although changes have been made - and there will be more coming - our industry will survive.