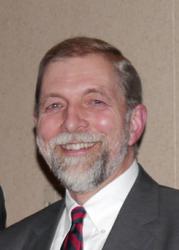 The old adage still holds true that an ounce of prevention is worth a pound of cure
Atlanta, GA (PRWEB) October 05, 2012
The National Association of Chronic Disease Directors (NACDD) today released its timely report on the critical link between public health and healthcare.
CEO John Robitscher said, "As our nation approaches far reaching decisions on federal programs, it is essential that the people making those decisions understand that public health is working."
NACDD Policy Committee Chair, David Hoffman led the team preparing the paper and stated, "We are hopeful that this concrete information will answer many of the questions about the value of promoting health and preventing disease. The old adage still holds true that an ounce of prevention is worth a pound of cure," he said. The paper will be circulated to more than 3,000 of NACDD's state members working in chronic disease, as well as their national and state partners.
Dr. Jacobellis, of the Colorado Department of Health and Environment and President of NACDD, added, "This report is timely as federal policymakers weigh difficult choices on balancing priorities that will affect each state preparing itself for implementation of health reform."
The report provides strategic keys to moving forward in the chronic disease areas of diabetes, heart disease, cancer and dementia as well as associated risk factors such as nutrition, physical activity, and tobacco use.
Integral to these keys are assurances that legislators consider health in all policies; focus on promoting health across the age spectrum; move forward based on science; address disparities; and rebalance the investment in prevention to improve quality of life and control healthcare costs.
The report can be found online at:https://chronicdisease.site-ym.com/?page=WhyWeNeedPH2impHC
Additional information about the work of NACDD is available at http://www.chronicdisease.org